If, like Monsieur Woof (below), you're chuffed because it's National Cheeseburger Day then welcome to the club.
For one day only, society has accepted that it's actually okay to hide the salad, devour a burger and pull the following face...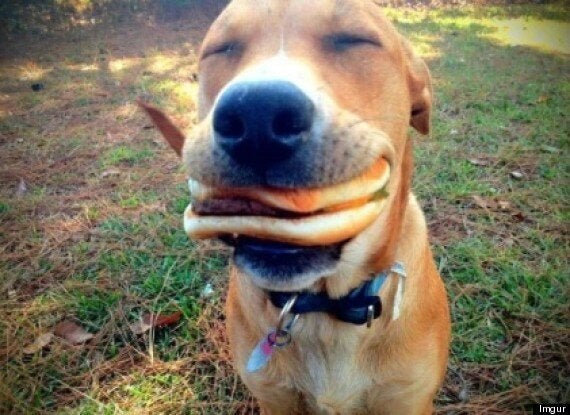 (Remember, it's a 'National' day - so it's definitely legit).
If you don't manage to order a cheeseburger within five minutes after scrolling through these glorious foodie images, then it probably means you're dead inside.
Not a burger fan? What about BURGER CAKE?
When hipsters make burgers...
This actually fitted in someone's mouth?
Hmm burgers, hmm cake. Hmmmm