Nadine Coyle has hit out at her former Girls Aloud bandmates, claiming they plotted the group's split behind her back.
The girl band announced that they were splitting up on the final night of their 'Ten: The Hits' tour in 2013, a decade after first forming as part of 'Popstars: The Rivals', despite having insisted throughout the promotion of their Greatest Hits album and tour that there were no plans for them to split up.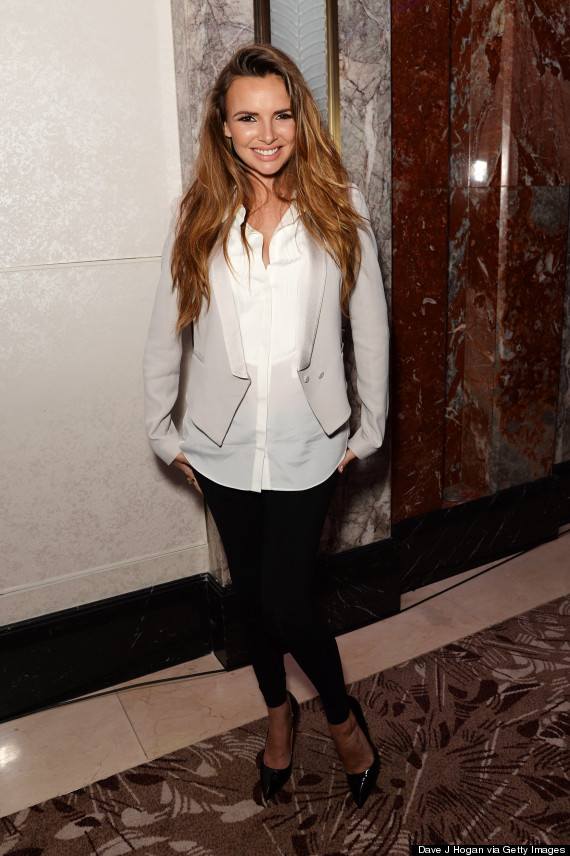 Nadine Coyle
However, it sounds like there was more to the break-up than any of us realised, with Nadine maintaining that she found out about the girls' plans to end the group right at the last minute and had no role in Girls Aloud's demise.
She tells The Mirror: "I didn't want the band to end, it was as simple as that. I didn't think we were going to end - we had done all the promo saying we were all together, having a great tour, wearing Victoria's Secret wings and stomping up and down the catwalk every night, loving every single minute of it.
"And then, on the very last night of the tour, our management and publicist came up to me and said the girls wanted to split up the band. I was thinking, 'What?!'
"I went back to my make-up lady and told her, and was like, 'F***! I don't have a job! What am I going to do?' I screamed and cried on stage and off stage."
Shortly after the announcement, Nadine tweeted to upset fans that she'd had no part in the decision to split up, though other members of the group have since said that she knew it was coming - which she has vehemently denied.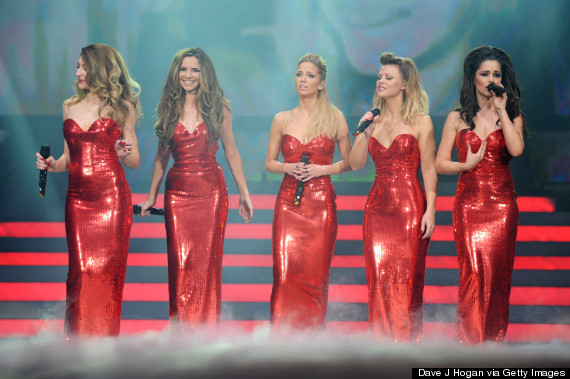 Nadine, rocking some giant hair, on stage with the rest of Girls Aloud
She adds: "I heard that they were saying that I knew the band wanted to split. No, no, no! I didn't! They're going to have to get their stories straight and figure that one out because my one has been solid! The truth remains pretty solid."
In fact, the singer - who has one solo album, 'Insatiable', under her belt - insists that she was so shocked about the band breaking up that she outright refused to sign any legal documents about dissolving Girls Aloud - meaning she's technically still a member.
Nadine explained: "I didn't want to put my name to anything to do with it so I said, 'If you want to write this thing from these four, then write it from these four - but I am taking no part in it.'
"I never signed it so technically I'm still in Girls Aloud; I'm a one man band! I need holograms made up of them so I can go back out on stage in 30 years time...!"
Nadine duetting with a Cheryl Fernandez-Versini hologram - now that's something we want to see.
Since ending Girls Aloud, both Kimberley Walsh and Nadine have both become mums for the first time.
Nicola Roberts is currently working on a follow-up to her debut release 'Cinderella's Eyes', Sarah Harding was recently a contestant on 'Tumble', while Cheryl is back where she belongs, judging talent next to Simon Cowell on 'The X Factor'.
LIKE US ON FACEBOOK | FOLLOW US ON TWITTER