A Russian pop star who launched her career by dressing up as a schoolgirl and snogging her female singing partner in a raunchy video has reportedly said she would "condemn" her son if he were gay.
It cites a translation of the 29-year-old explaining: "Yes, I would condemn him, because I believe that a real man must be a real man.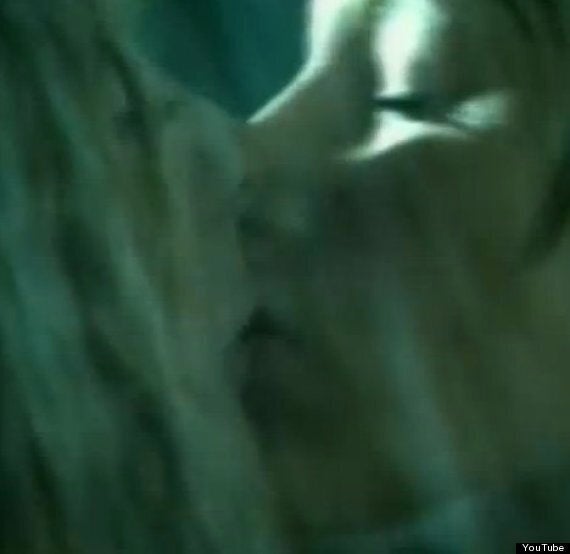 t.A.T.u released the single All The Things She Said in 2002
"God created man for procreation, it is the nature. The man for me is the support, the strength of… I won't accept a gay son."
In a 2003 documentary Volkova and Lena Katina revealed neither of them were gay, but both spoke out in support of the LGBT community.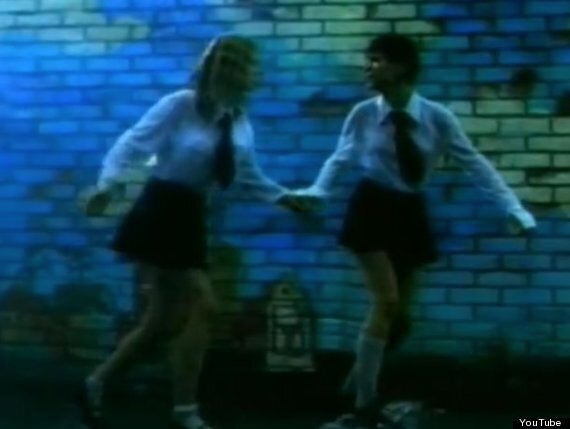 The singers had earlier declared their support for the LGBT community
"We want to say that a boy can love a boy and a girl can love a girl. If all people would love each other, it would be easier to live in this world. If people are led by hatred and evil, nothing good would happen from this."
If the latest reports are to be believed, Volkova has since appeared to change her tune, though she apparently suggested lesbianism is a more acceptable form of sexuality because women are "aesthetically nicer".
The mother-of-two reportedly said: "Two girls together – not the same as the two men together.
"It seems to me that lesbians look aesthetically much nicer than two men holding their hands or kissing. I want to say that I'm not against gays, I just want my son to be a real man, not a fag.
"I have many gay friends. I believe that being gay is all still better than murderers, thieves or drug addicts. If you choose out of all this, being gay a little better than the rest."
t.A.T.u performed at the opening ceremony of the Sochi Olympics in February - a strange choice of act perhaps, given Russia's current anti-gay laws.
Popular in the Community