Ed Miliband promised to set out his "new plan" for a Britain yearning for change in a carefully stage-managed rallying cry before the party's annual gathering.
As the last pre-election political conference season gets under way, Mr Miliband said Britain "needs a change of government and we are going to do it".
But in addressing activists gathering in Manchester, one couldn't help but think the Labour leader was trying a little bit hard to appear prime ministerial and leader-like.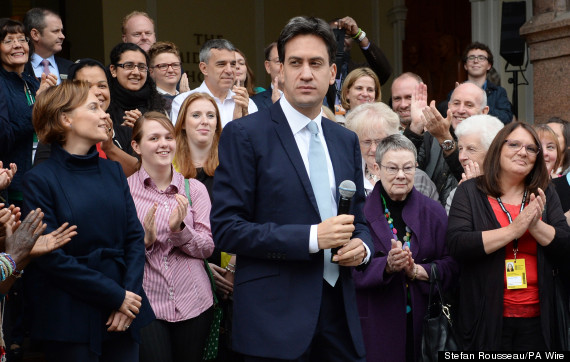 Striking a pose: Labour leader Ed Miliband and his wife Justine before the Labour Party's annual conference
In other recent episodes of 'Ed Miliband in public', he's struggled mightily to look normal while eating a bacon sandwich and was forced to call off a pre-referendum walkabout in Edinburgh after being mobbed... by angry Yes voters.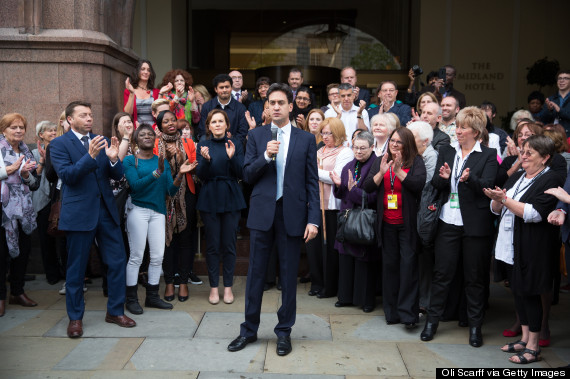 A model leader: Ed Miliband outside the Midland Hotel
We shouldn't forget of course that Miliband has previously dismissed claims of 'weirdness', insisting he'd prefer to be substance over style rather. Labour leader Ed Miliband and his wife Justine at their hotel in Manchester ahead of the Labour Party's annual conference in the city
But pictures from the conference today would indicate image is certainly front of mind for the seemingly ineffectual Labour leader.
The Labour gathering in Manchester begins with a women's conference addressed by deputy leader Harriet Harman, shadow home secretary Yvette Cooper and shadow equalities minister Gloria De Piero, before the main conference gets under way tomorrow.
Blue Steel: The Original from Zoolander
READ MORE