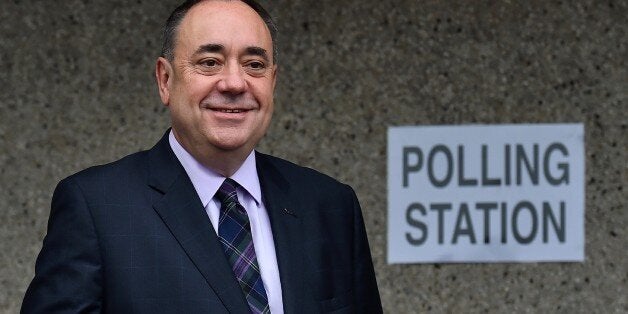 Scotland's independence referendum has seen one of the biggest voter turnouts in its history, as 86% of voters came out to vote on the nation's fate.
Scotland's independence referendum saw 3.6 million votes cast, marking the highest turnout since the introduction of universal suffrage in 1918. First minister Alex Salmond appears to have been vindicated when he predicted that the referendum would see the "biggest poll in Scotland's history".
As HuffPost UK demonstrates in the graph below, Scotland's independence referendum has seen a greater turnout than the 1950 General Election, which saw the highest turnout in any Scotland-wide vote at 80.9% and the election of Clement Attlee.
Scotland's independence referendum saw more voters come out than during the 1979 General Election, which Margaret Thatcher won on a 76% turnout, and the 1979 referendum in Scotland on devolution, for which 63.6% of voters turned out.
Both sides will at least be happy to see that the referendum was not met with as cool a reception by voters as the UK local elections in 2012, attracting a turnout of just 31.3%.
The referendum's turnout trumped that seen for the 1997 general election won by Tony Blair (71.4%), the 2010 general election (65%), and the 1918 election (57.2%).
The officials who presided over the Police and Crime Commissioner Elections in 2012, which attracted barely 15% of the electorate, would be jealous of how the referendum has gone.