When a mystery 5ft tall plant sprouted in this pensioner's garden, she turned to a BBC gardening programme for help to identify it.
Patricia Hewitson sent some photographs to The Potting Shed on BBC Radio Devon and rang the studios to discuss her find.
Luckily gardening expert Sarah Chesters was able to easily identify the plant as... cannabis.
Hewitson, of Exmouth, told the programme she had first spotted the plant in July when she "saw it growing amongst the petunias."
The 65-year-old added: "I had a slight suspicion of what it might be, so I put a picture of it on Facebook and asked my friends if they thought it was what I thought it was but nobody seemed to know.
"I asked my husband and he said 'I don't think it's anything you need to worry about' and this is a man who did botany at university."
The grandmother-of-five revealed she had a bird feeder hanging above her front door, which Chesters fingered as the likely culprit behind the appearance of the cannabis plant.
She said: "When you mention birdseed it's not surprising as cannabis seeds are sometimes in birdseed mixes and we often get people who phone up who've got a mystery plant and its come from their bird feeder.
"Because there are so many different seeds in there and very often, you know one of them might just germinate it's been flicked off the tray or flicked off the bird table into the borders and it's just found a good place to grow and up it comes and the owner doesn't know what it is.
"It is definitely a cannabis plant and therefore I'm afraid you are growing an illegal plant."
Hewitson replied: "Oh dear."
Chesters revealed she had sought advice from the police, who instruct gardeners without licences for cannabis to either destroy the plants or hand them to a police officer.
Devon and Cornwall Police's Sgt Ryan Canning told the channel: "The lady has committed an offence although there are mitigating circumstances so we would not look to take it further although we would take it away."
The Mid Devon Gazette writes the plant was identified as male and cannot be cultivated and smoked because only females can produce dope.
Hewitson told the newspaper: "The plant has been in full view of passers-by but no-one has asked me to sell them any."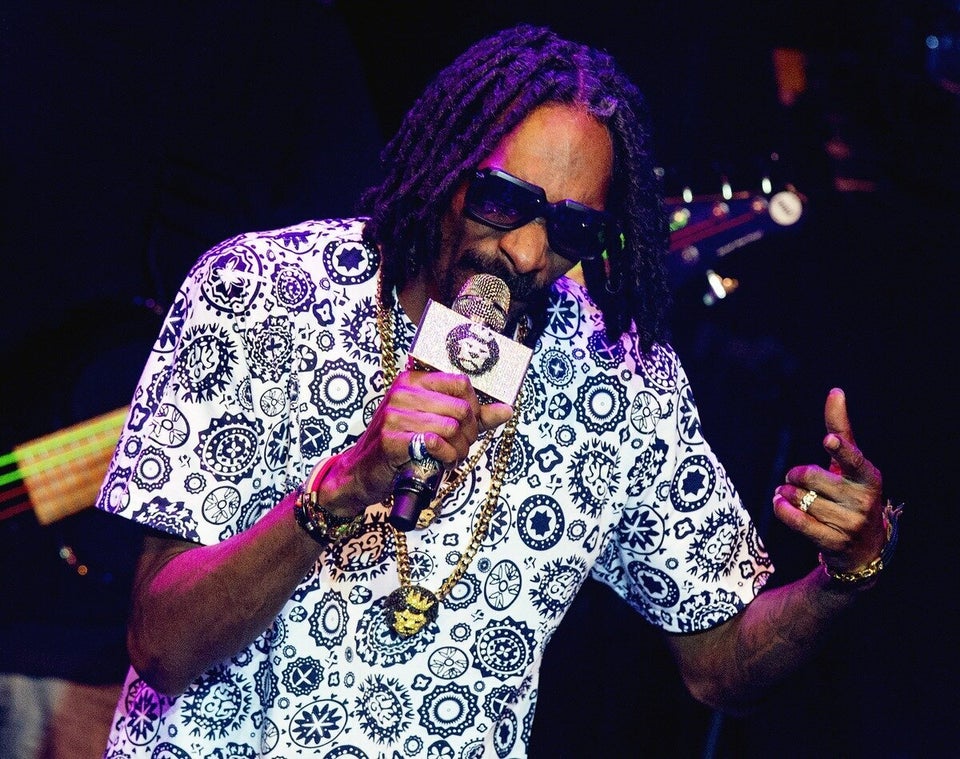 Top 50 Most Influential Marijuana Users
Popular in the Community