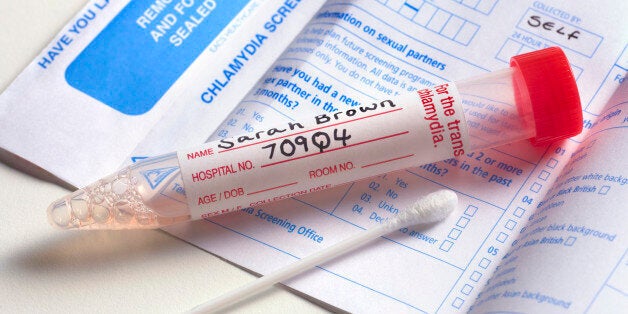 A school has defended offering pupils tests for sexually transmitted infections (STI) during lessons.
Blatchington Mill School in Hove, East Sussex, gives youngsters aged 15 or 16 the chance to do a chlamydia test as part of their personal, social, health and economic (PSHE) education.
Parents said they were shocked at not being informed that their children were being offered the test.
The mother of a year 11 girl told The Argus newspaper: "She refused to do it because she felt uncomfortable with it. I didn't know anything about it beforehand and I think the school should have let us know as parents that our children were going to be asked to do this.
"I know the tests were done by the students in the toilets, but I think it's humiliating to ask teenagers in class to do a test for an STI."
Ashley Harrold, deputy headteacher at Blatchington Mill, told the local newspaper that the tests were part of an NHS strategy that had been running for about four years and involved other schools.
The school said in a statement on its website that the lessons were aimed at giving youngsters informed choices about their sex lives, and normalising the STI test.
It also said that parents and carers have a right to withdraw their children from sex education classes.
The statement says: "As part of the session all learners are offered the opportunity (no one is made to do it) to do a chlamydia test during the lesson in an effort to normalise taking a chlamydia test.
"It is not anticipated that a great number of these will return a positive result, it is more an exercise to demonstrate how easy and painless doing one is and to reinforce in their minds how and where they can do the test should they need to in the future.
"Most young people do not become sexually active before the age of 16 and all sessions will be delivered within a framework of normative approaches, reminding young people that the legal age of consent for sexual activity in the UK is 16 and encouraging students to explore attitudes surrounding peer pressure, media influence and making positive decisions about relationships.
"Research shows that this type of provision does not encourage sexual activity.
"The purpose of this programme is to support young people to start making healthy choices around their health, understand what to expect from screening and help them to engage with local health services, in a supportive environment."
Related