The massage therapist from Tampa, Florida claimed to have paid $20,000 for the procedure in an attempt to secure herself a reality show on MTV.
Using an obvious pseudonym, Jasmine Tridevil told an American radio station she had to contact more than 50 doctors before she found a surgeon willing to operate.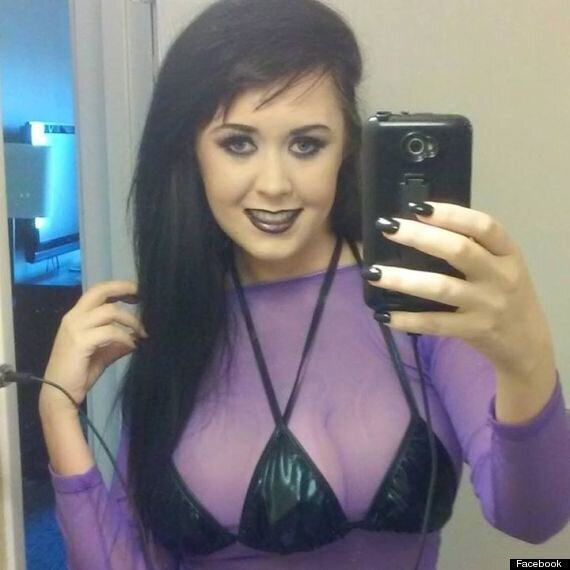 Jasmine Tridevil says she had to contact more than 50 doctors before she found one willing to perform the surgery
She claims the one who did agree forced her to sign a non-disclosure agreement in order to protect his anonymity, because he was "breaking the code of ethics".
Tridevil's dubious story is not helped by the fact that all the available images of her appear to have been taken by herself, with no third parties present, and that the footage she has posted is decidedly grainy.
And now the internet sleuths of Snopes have weighed in with some pretty convincing research that indicates Tridevil may be playing the media. It points out:
'...The JASMINETRIDEVIL.COM domain was registered by someone named Alisha Hessler, and Jasmine Tridevil herself bears a striking likeness to Tampa-area massage therapist Alisha Jasmine Hessler (whose "Alisha's Golden Touch" massage web site now bears legends identifying her as "Provider of internet hoaxes since 2014" and "Specialist in massage for three breasted women"). Photos on a modeling page linked with Hessler closely matched the circulating images of Jasmine Tridevil, and profile pictures on Hessler's YouTube page strongly resembled the woman in the "third breast" photos.'
Snopes also claims an Alisha Jasmine Hessler was taken into custody in Florida last year and charged with fraudulent use of personal information and that a woman with the same name has had previous brushes with viral fame.
However Tridevil continues to insist she and her three breasts are the real deal.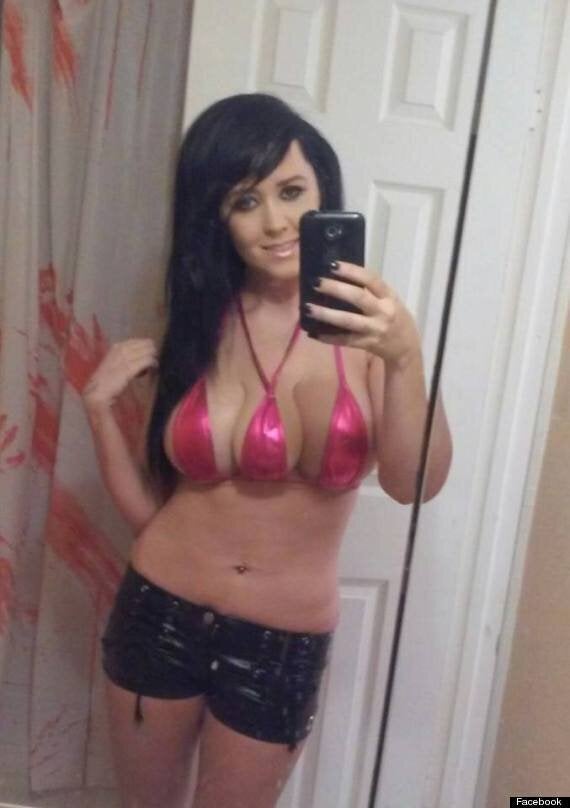 Tridevil dreams of starring in her own reality TV show
She also claims her self-financed film crew recorded footage of her operation, adding: "I plan to release it on my reality TV show and I don't really care what people think or say about me.
"I know what I have done. As I say this is not a fake or a hoax."
Meanwhile Jezebel spoke to an attending plastic surgeon at Cedars-Sinai Medical Centre in Los Angeles.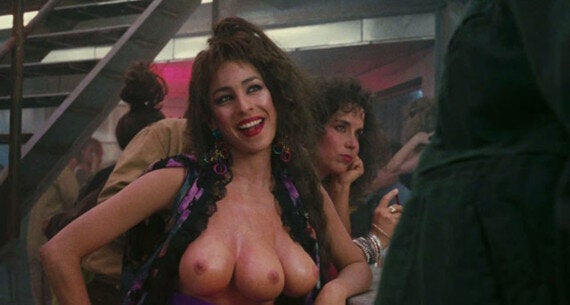 Looks familiar: A three-breasted woman makes an appearance in 1990's Total Recall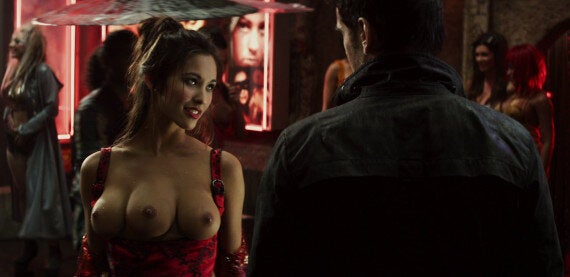 Kaitlyn Leeb reprised the role in the 2012 remake of the film
Dr Mossi Salibian, a member of the hospital's multidisciplinary breast expert team, said such a procedure would be possible, but mercifully added he didn't believe any doctor would perform such an operation.
Over to you, dear readers.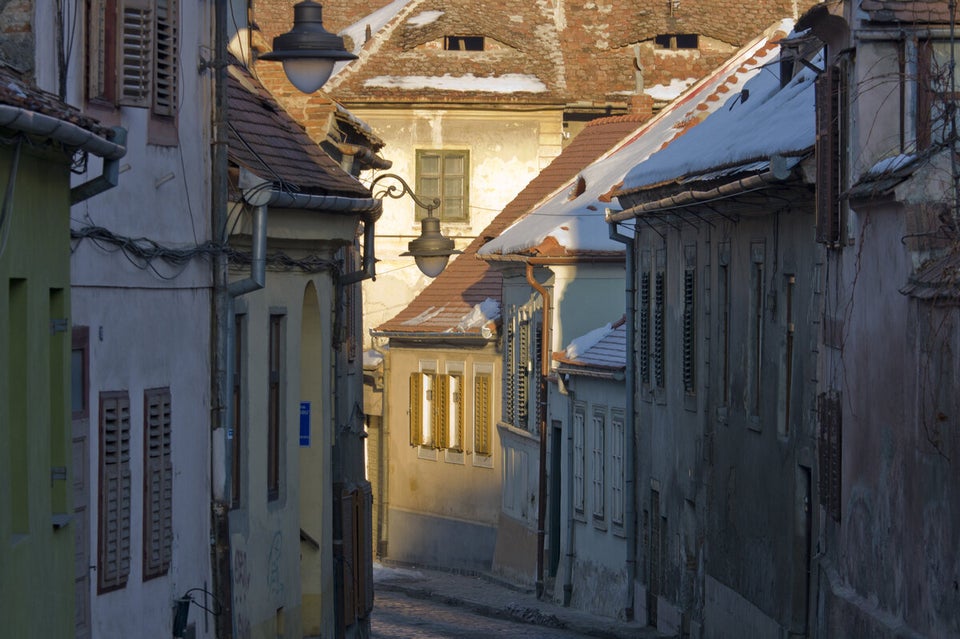 Countries With The Most Plastic Surgeries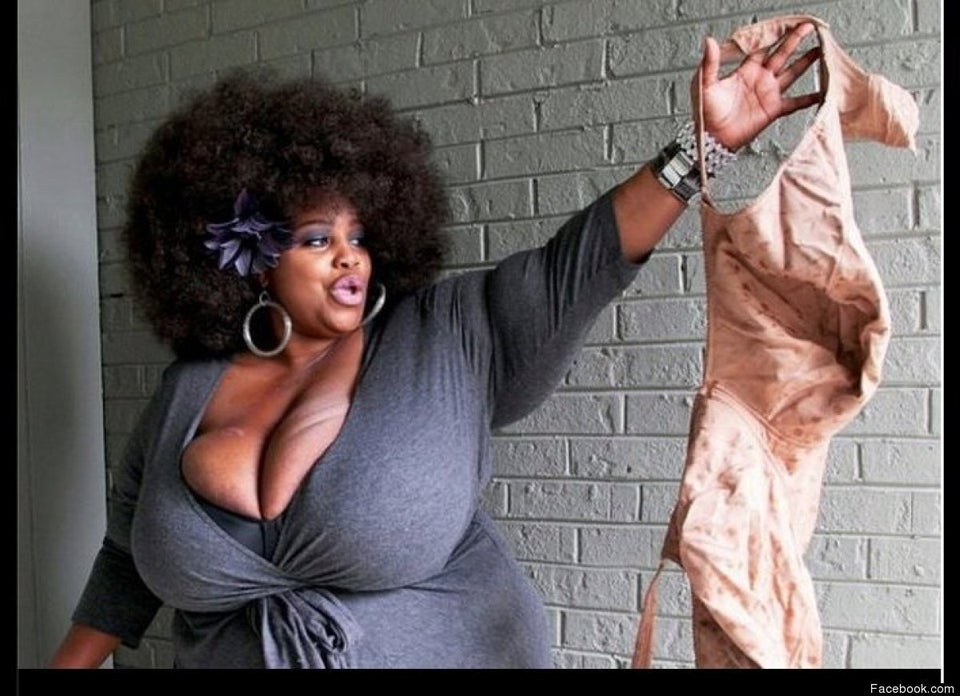 Amazing Anatomies
Popular in the Community