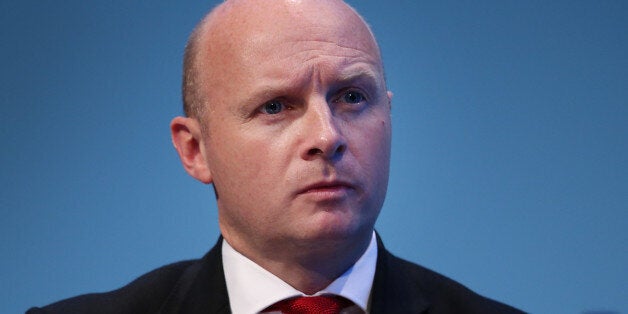 Labour wants to attract migrants with the "right skills, not no skills" as the party pushes to curb the number of EU migrants coming to Britain without a firm job offer, a party frontbencher has said.
Shadow skills minister Liam Byrne told the Huffington Post UK that the party wanted "fair", rather than "free", movement around Europe. He added: "We want the right skills coming in, not no skills."
Byrne's remarks, made at a Labour conference fringe event hosted by the New Statesman with the Federation of Small Businesses (FSB), came after shadow business secretary Chuka Umunna said voters had "legitimate concerns" about the number of migrants coming to Britain.
Speaking to activists in his conference address on Monday, he said: "I don't pretend to have the answer in terms of how we reform the way free movement operates but it has undoubtedly had an impact for many communities.
"It's had an impact in perhaps a way that wasn't intended."
Mark Hendrick, member of the Foreign Affairs Committee, warned it would fail to change the European Union's principle of free movement and praised the government for already acting to deal with migrant jobseekers claiming benefits.
He told the Huffington Post UK: "The European Union is founded on the basis of the free movement of goods, people and services.
"That principle will remain in perpetuity and neither the current government nor any future Labour government would be allowed by the vast number of other member states of the European Union to deviate from this principle.
"The use of the word jobseekers implies benefit claimants and the government has already changed the law to deal with this problem. The message from Chuka was superfluous."
The mounting debate about EU migration controls comes after the expiration of restrictions on Bulgarians and Romanians working in the UK on 1 January, giving them the same right to work in the UK as other EU citizens.
The government introduced new rules that came into force from 1 January which mean that all EU migrants will have to wait three months before they can claim jobseeker's allowance and other out-of-work benefits.