A map has been created by the Oxford Internet Institute which shows the world's internet users by country and also what percentage of each country has access to the internet.
The eye-opening map was created using 2011 data from the World Bank and shows a stark increase in web users throughout Asia.
China is now the world's largest population online while 42 per cent of the world's internet population now lives in Asia.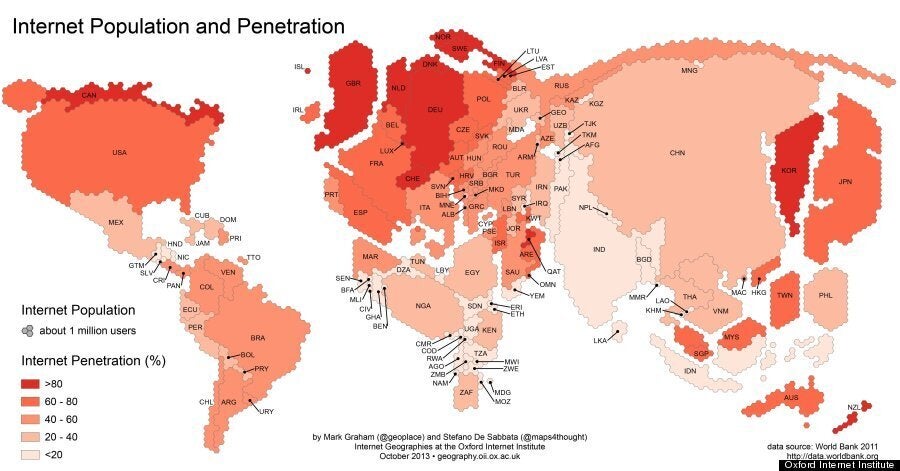 Interestingly it also shows that despite having one of the largest online populations, the United States still has room for improvement when it comes to the country's entire population.
According to the report South America is now boasting a penetration rate of over 40 per cent while the region's internet population is now beginning to rival that of the USA's.
Countries like the United Kingdom, South Korea and New Zealand all feature small to medium online populations but have a very high percentage of their entire population using the internet.