Michelin stars: they have come a long way from being attributed to roadside eateries to being bestowed upon the best restaurants in the world in the annual guide.
Now they have an elite cache - some chef drive themselves mad in pursuit of one - there are so many misconceptions about what they stand for and how much you must pay for Michelin-star food.
A lot of work goes into the guide: inspectors are given three weeks to cover certain regions, and in that time they need to comb through the entire location sniffing out gems and re-appraising previous winners.
So how does chief inspector Rebecca Burr manage the whole ballet of inspectors, reviews and the final product, the guide itself? Here, she dishes up the goods to HuffPost UK Lifestyle...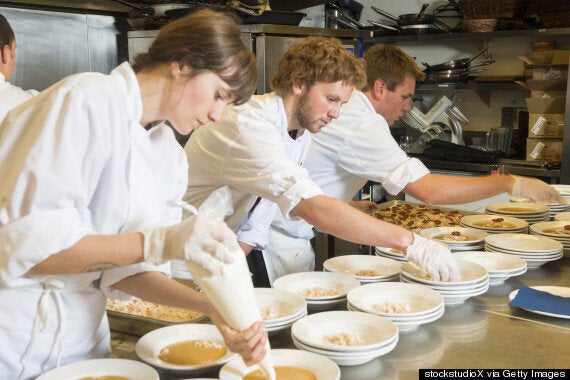 Do you have to do the three week stint of driving around the country?
My job differs slightly to the inspectors because they are on the road full-time. My role as editor is to bring it all together, follow up the suggestions they propose. I always say their job is more important – they see the places first – quite often they will find out about places on their travels and it's up for me to determine the need for me to go back.
How many meals do you have?
The inspectors have nine meals a week – I would do slightly less. They'll do 250 and I would do 150. It's important for me to know what's happening across the country and it's not just top ends I go and see but regular places.
How does the inspecting process work?
The current guide always needs reviewing. They are given a different region each year – if they have Cornwall or Devon for example they will have all the places they need to re-review that are currently in the guide as well as suggestions from proprietors or readers who have written to us. The most important time is when they are in the region, driving around, staying at B&Bs and talking to people visiting every town and village. They have to have a sense for it.
You review the shortlist they put together - what does that entail?
I have to choose something different from the menu, if I can go with a colleague then that's fantastic.
We're looking for consistency – that's a given with Michelin – it may be okay on a Tuesday night in September but is it okay on a Saturday in July? We're looking for compatibility of ingredients, good flavours and value for money.
How far in advance do you start working on the guide?
Even though new guide is out this week, we're already starting on the next looking at new places. Maybe if one restaurant didn't make it this year but was close, we might watch and see if it improves next year. If it's a new business we want to know: how is it welcomed by the locals?
Sometimes places change their kitchens and work on dishes to improve them – we like to get the timing right and when the guide comes out we've got enough for our readers to see.
Michelin = expensive, right?
A lot of myths that go around are completely untrue – you pay a price point and granted there are some that are expensive but there are some in pubs, informal places where you can get a good bargain. We never know what to expect – there are no set rules and we are open to ideas.
What has to be good is the consistency, taste and price and the simpler the better. I can't stress that enough. If you have fantastic produce don't mess around with it, but then we understand that on the other hand, some people do want something special if its an occasion. But if you have good produce, you're halfway there.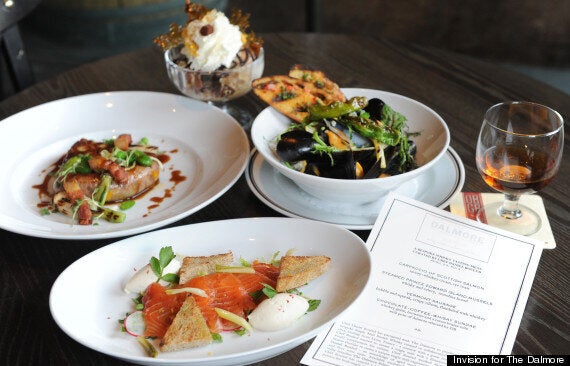 How do you not put on weight with all this eating?
It's quite easy really. Most people have three meals a day and nothing to eat in between. It's good food we're eating and not all luxury end of the market. Obviously we're careful and it is difficult because you want to respect the chef's time and preparation and when it's delicious, it's very hard leaving it on the plate.
But I suppose we're quite active, particularly the inspectors because they are driving around and up and down stairs all day and they're all quite slim considering they have been doing the job for some time.
Do restaurants know you're coming?
It's all done anonymously – we pay our bills. These days you don't have to book everywhere – at Soho you can pop into no-bookings places, and at some pubs you don't have to book. Also: a booking for one doesn't stand out as much as it used to.
If they do twig and do something extra then they aren't doing themselves any favours because we'll find out the next time.
Places are more concerned about having a successful business and looking after their customers. Most people respect the way we work, they know we'll send them some business and they want to be true to themselves. Those days of trying to detect somebody are out of the window.
What does it take to get the coveted three stars?
There are no rules. Some have jumped quickly from one to two, to three. Three star restaurants at the moment have set the bar very high and we never underestimate the finance and dedication that it takes to operate at that level. And we do compare across the world so a restaurant in Tokyo, Paris, Milan have all got to be at their peak. At three stars and they have to be able to attract an audience around the world who have those expectations.
How have you found the UK restaurant industry this year?
We always had a bit of a void in the middle to lower ground in Britain but that has changed. In Italy you have trattorias and bistros for more casual dining. We didn't have informality in the UK and now we have that cracked.
The variety and consistency is better and that's what shook the high street up to offer better food. People often say to us, 'why do you ignore high street brands?' – we don't ignore them, we do go to them but while we are hearing these are better, we are actually having a torrid time with trying to get service and food and that's just not good enough compared with the rest of the country. We're very proud of the chefs in the country.
What do you like to eat when you're not in a restaurant?
Pretty simple, plain, fresh food. I've never come back from a trip saying I'm exhausted from eating but I do like fruit and salads.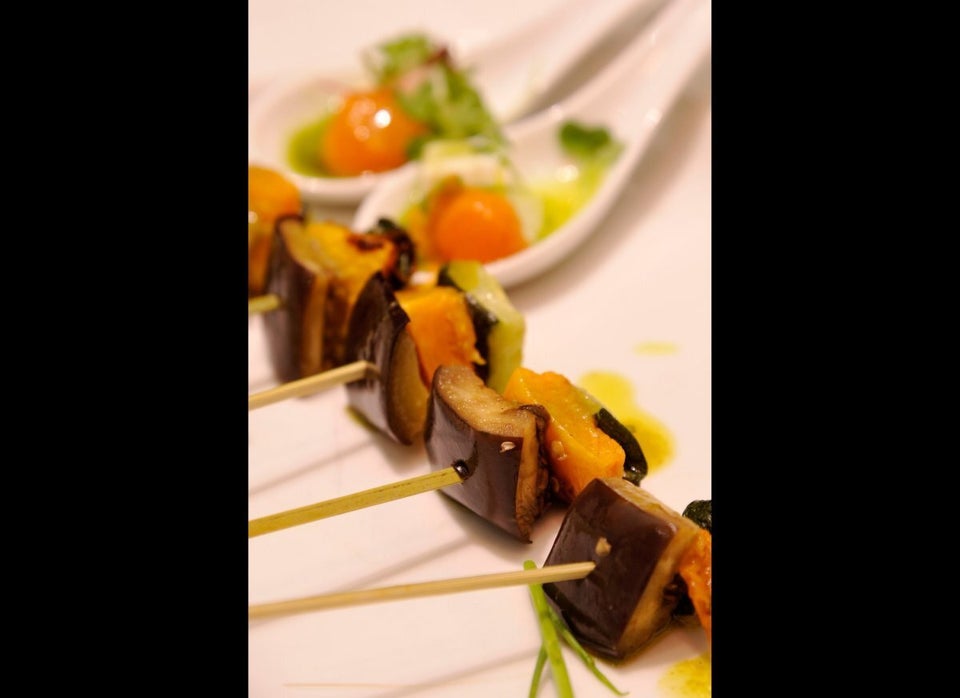 BrokeAss Gourmet Tips for Saving Money When Eating Out