There's already a pretty great solution to the iPhone 6 (and particularly 6 Plus) being larger than you might otherwise expect: buy a smaller phone.
In fact there are two solutions, since Apple built in a new 'double tap' gesture to bring down the top of the screen to midway for easy access.
Well now Japan has added a third: a thumb extender, which you can wear and add 1.5cm to your reach in order to hit those hard to access areas of the screen.
Designed for all large phones (and pre-dating the iPhone 6) it's pretty low tech, but it's pretty funny too - might make a good Christmas gift for the iPhone 6 Plus owner in your life...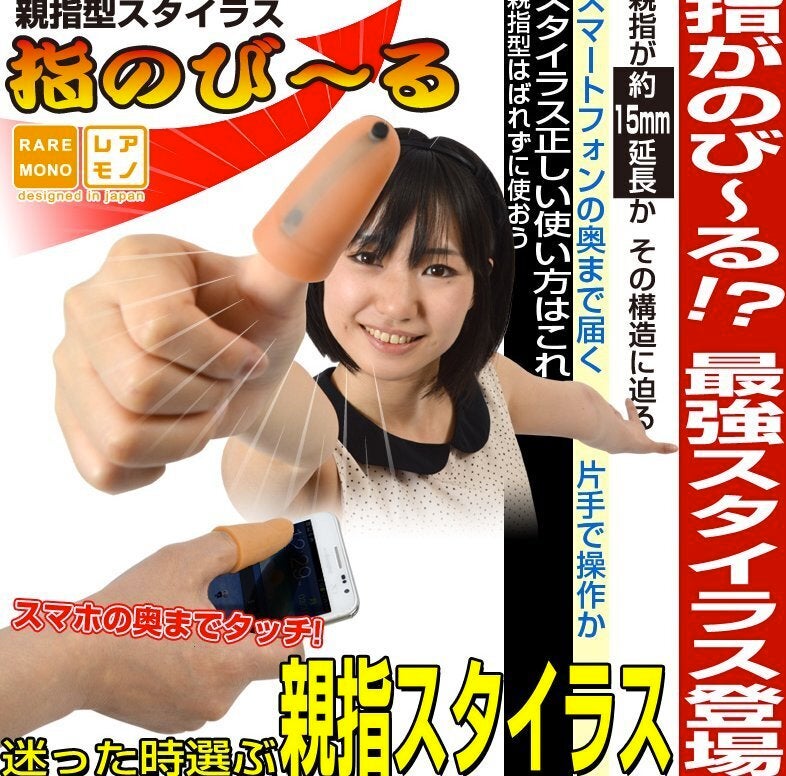 Thumb Extender
Popular in the Community