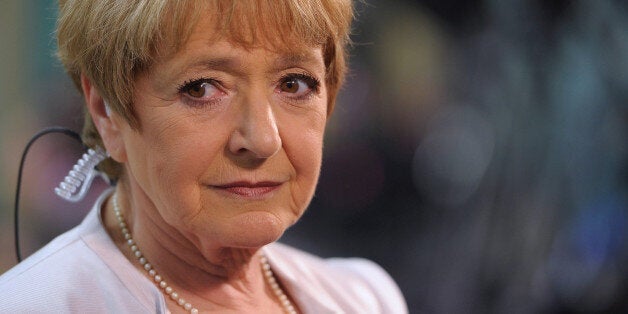 Ed Miliband is "kicking into the long grass" the question of whether only English MPs should be able to vote on English laws, a senior Labour figure has warned.
Margaret Hodge, chair of the influential Public Accounts Committee, said that she was "totally against" a constitutional convention, which the Labour leader wants as a way to consider the issue over several years.
"If we are really going to listen to people and respond to people's anger and aspirations, kicking it into the long grass is not the answer," she said. "You have just got to be brave and decide."
Her remarks, made at a debate on London's future held at Labour's conference in Manchester on Tuesday night, pile further pressure on Miliband in regards the controversial English votes question.
Hodge also branded Communities Secretary Eric Pickles a "reactionary Tory Stalinist" as she called for English cities, including London, to have more powers and "greater control over our resources".
"We want, we need and we got to have new powers and greater control over our resources," she said.
"How can anybody - actually I can think of the most reactionary Tory, Stalinist Eric Pickles - think it is right for the Mayor and the boroughs to keep 7p of every pound they raise in taxes?
"All of that could be devolved to the mayor and the boroughs. We could then start to have the levers to act and to deliver."
Following the No vote in the Scottish referendum last week, David Cameron said any devolution of more powers to Scotland should be matched by a fairer deal for England.
For years Tory MPs and others have felt it unfair that Scottish MPs, most of who are Labour, are able to vote on laws that only affect England. Labour has accused the prime minister of exploiting the result of the referendum for partisan gain.
Asked by the Huffington Post UK if the Labour leader's position has been "solid" enough, Lord Glasman flatly replied "no".
He went on: "There has to be a very strong vision of renewal in England and we have lost touch with those traditions in England. The question is whether the party can embody it."
Shadow chancellor Ed Balls warned on Monday that the English votes for English laws issue could lead to the "fracturing" of the United Kingdom.
Speaking at a event hosted by The Huffington Post at the Labour Party conference, he said improving the system of governance for English cities should not be "narrowed down to that one issue at the expense of "proper long-term constitutional reform". He also accused the prime minister of engaging in "immature, puerile, schoolboy politics".
Speaking alongside Hodge on Tuesday, Labour MP Diane Abbott said London needed more powers as well as Scotland.
"London is as big as Scotland and Wales put together," she told the audience. "The GDP is twice the size of that."
"You cannot debate devolutionary powers to Scotland without devolutionary powers to London."
The other panelists at the event, hosted by the London Chamber of Commerce, were Lord Adonis and officially declared Labour Mayoral candidates David Lammy MP and Christian Wolmar.
Despite all the panelists being official or heavily tipped Mayoral contenders, LCC's chief executive Colin Stanbridge repeatedly joked: "This is not a hustings."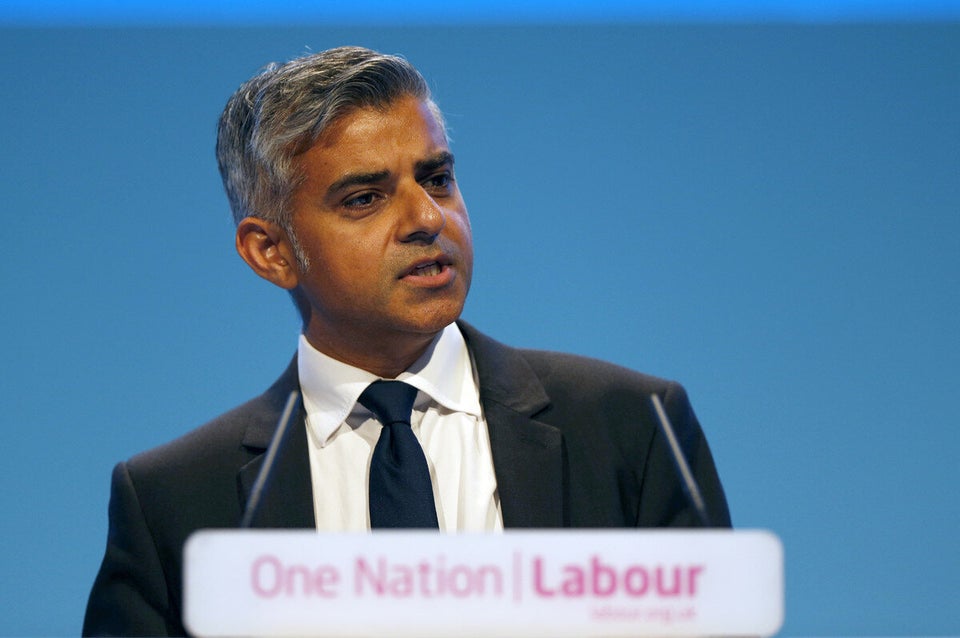 Labour's London Mayoral Candidate Runners & Riders