Britain's Eurosceptic-in-chief, Nigel Farage, has finally come out and backed Europe.
But it's not quite what you think. The Ukip leader has taken a starring turn in a self-deprecating advert for Paddy Power to back team Europe in the Ryder Cup.
With the trans-Atlantic golf battle set to tee off this week, Farage filmed a mock party political broadcast in a dramatic, and surprisingly funny rallying cry of support for Team Europe, who will be facing the USA at Gleneagles in Scotland this Friday.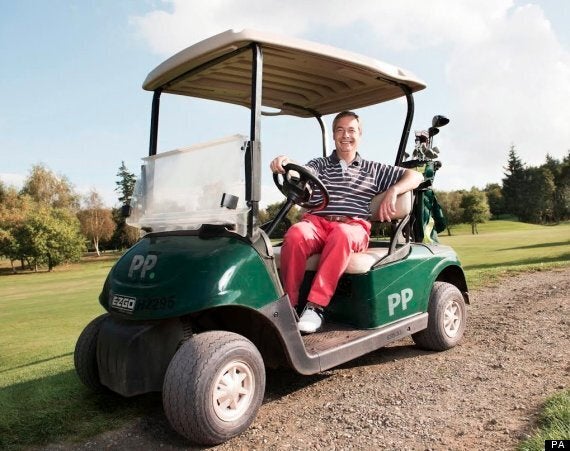 Nigel Farage has joined forces with Paddy Power to back Team Europe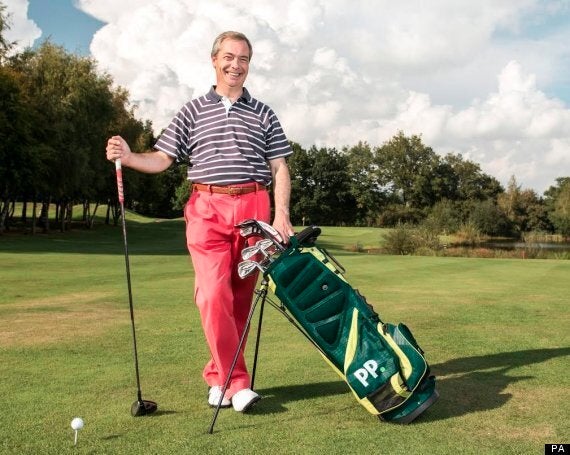 The Ukip leader shows off his swing
In the video, Farage lists his top reasons for why everyone should back Europe, urging the boys to show those "fist-bumping, flag-waving Yanks" what us Europeans are really made of once and for all.
In the words of the pop duo 2Unlimited, who coincidentally were No 1 when the US last took home a victory, Farage claims that there's quite literally "no no no no, limit to the talent of this young European team."
Speaking on the strength of the competition, Farage questions Tiger Woods' excuse as to why he's a no show for this year's showdown, "...hurt his back. How did you do that Tiger? Carrying the hopes and dreams of a nation?"
Farage added, "I'm not the greatest fan of an ever closer union inside Europe, but when it comes to the Ryder Cup, we're better together. I'm urging all my fellow Europeans to get behind Team Europe and send Uncle Sam packing."
A somewhat surprised Twitter reacted favourably to the Ukip leader's comedy turn, prasing Paddy Power for the ad:
Popular in the Community