Preparations are well under way in Venice ahead of George Clooney and Amal Alamuddin's wedding, which is expected to take place on Saturday.
Update! The official wedding pictures have arrived...
Since George revealed the location of his wedding a few weeks ago, plenty more facts have come to light, however, there are still plenty of facts left to be filled in.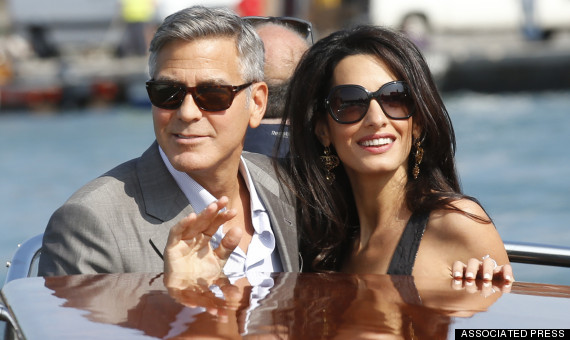 George and Amal have arrived in Venice
Are Brad and Ange going to attend? Will we get to see Amal's gown?
One thing's for sure - Kimye's swish Florence bash is about to be well and truly overshadowed.
Ahead of the couple's big day, let's take a look at everything we DO know about the wedding below…
LIKE US ON FACEBOOK | FOLLOW US ON TWITTER