George Clooney and Amal Alamuddin were already fast becoming one of our favourite celebrity couples - no offence to Neil and Christine Hamilton, of course - but they've basically overtaken everyone thanks to his latest public declaration of his love.
George Clooney and Amal Alamuddin
He rounded off his acceptance speech by thanking his human rights lawyer fiancée, as seen in the video above, publicly telling her: "I'd just like to say to my bride-to-be Amal that I love you very much."
At this point in the proceedings, some fabulous woman in the audience can't keep her emotions to herself for another second, and is so overcome that she's heard excitedly murmuring, "oh my God".
This is a public plea for this woman to come forward. Well done you for being so fabulous.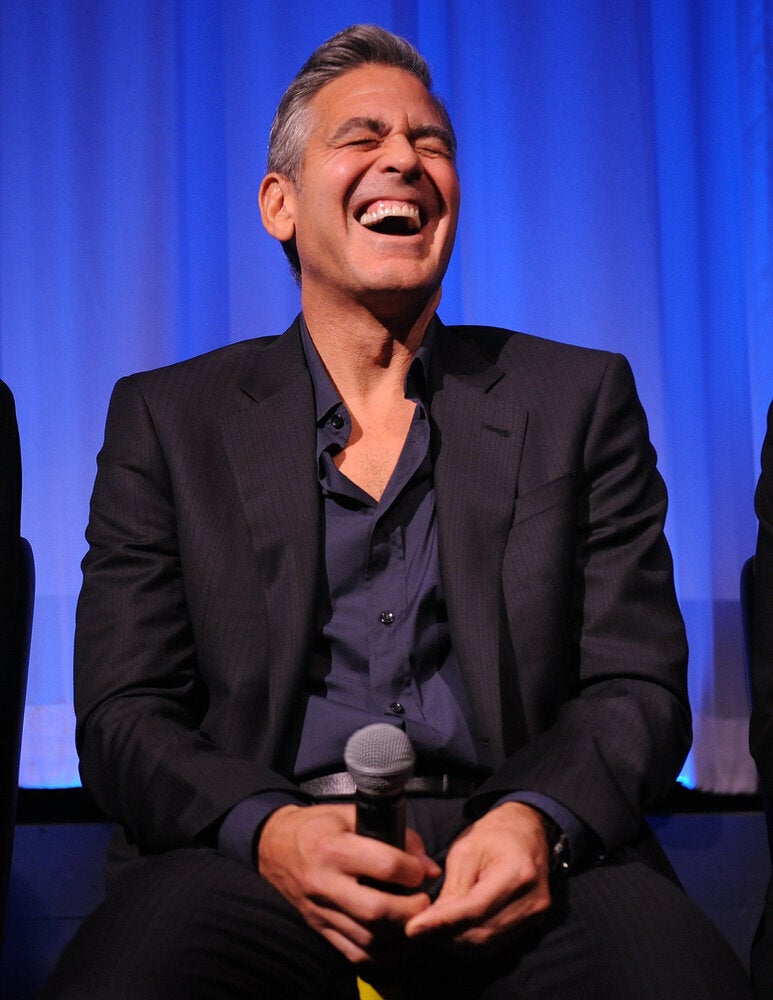 Mr. Perfect, George Clooney
Related