George Clooney and Amal Alamuddin made a rare public appearance as a couple over the weekend, posing on the red carpet at the Celebrity Fight Night event.
The happy couple were both dressed in black as they strolled down the red carpet together at the event in Tuscany on Sunday night.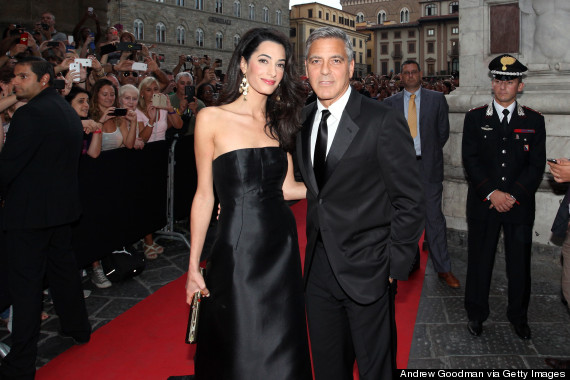 George Clooney and Amal Alamuddin
And it seems that the Italian setting of the event struck a particular chord with George, who dropped a bit of a wedding bombshell when he went up to collect an award during the ceremony.
Addressing the crowd, George said: "I met my lovely bride-to-be here in Italy, whom I will be marrying, in a couple of weeks, in Venice, of all places."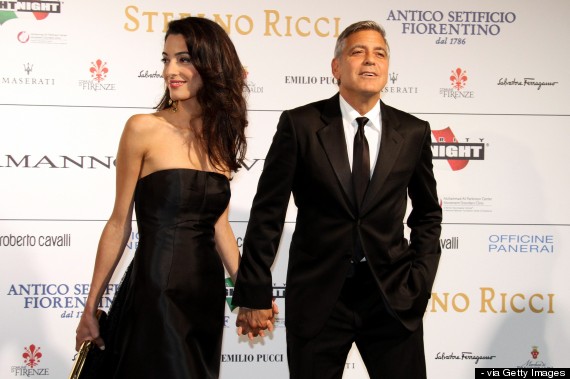 The happy couple hold hands on the red carpet
Venice? In a couple of weeks? But we haven't even picked an outfit out yet. We haven't booked our flights. Come to think of it… we've not even received our invitation. The clock's ticking, George!
A source has previously revealed to The Mirror that, although George and Amal might be getting married in the same country as Kim and Kanye , they're aiming for a much more low-key effort with their own nuptials.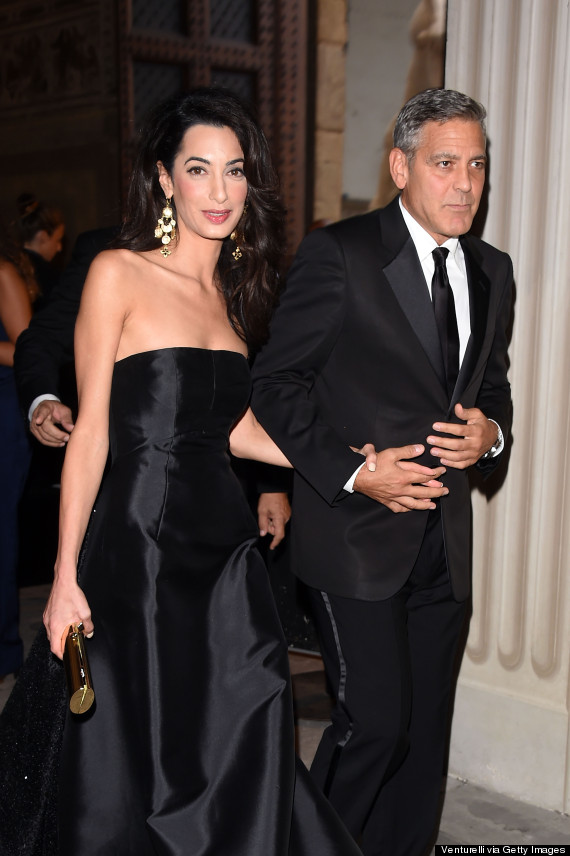 George and Amal
According to the insider: "They want the wedding to be intimate with quiet but happy and fun dinners and lunches after they've said short but meaningful, hand-written vows in front of their loved ones."
The happy couple announced that they were tying the knot back in April, with reports that the Oscar-winning actor wooed Amal, a top human rights lawyer, with a string of flirty emails before finally securing a date with her.
LIKE US ON FACEBOOK | FOLLOW US ON TWITTER