A Tory MP is complaining to the new press regulator over a tabloid's "entrapment" of a minister, who was tricked into "sexting" an explicit image of himself.
Brooks Newmark stood down as the minister for civil society on Saturday after learning the person on Twitter he had sent a sexual image - who had purported to be "Sophie Wittams", a "Tory PR girl" in her 20s - was actually a male freelance journalist working for The Sunday Mirror.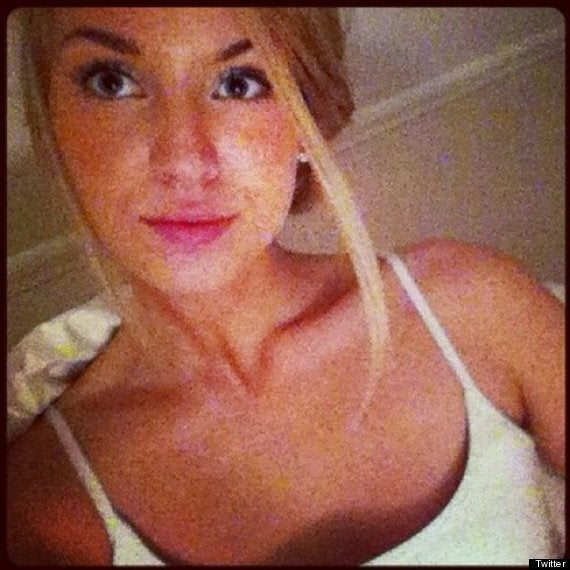 This image was used in the sting to lure in Brooks Newmark
"It feels really unpleasant. I have received lot of emails, text messages and phone calls from various countries on this today. It feels unreal," the model told the newspaper, adding that she had previously seen her image used on fake Facebook accounts.
"I do not want to be exploited in this way and someone has used my image like this feels really awful," she said.
The fake Twitter account, now deleted, also used the image of another woman, Charlene Tyler, 26, from Lincolnshire, sunbathing without her permission.
She told The Telegraph: "I think grown adults can do whatever they like as long as both of them are over the age of consent.
"I don't think it's something to resign over. I hope the MP is okay. It makes me feel really awful that this will ruin his life. The fact that a newspaper was stealing my photograph is quite wrong. The newspaper's taken it too far."
Newmark, 56, who is married with five children, resigned after learning the paper was to publish details of the exchange. The fake Twitter account also interacted with other Tory MPs.
Mark Pritchard, MP for The Wrekin in Shropshire, who is making the complaint to the Independent Press Standards Organisation (Ipso).
He said on Twitter he would be referring it to Ipso, which replaced the Press Complaints Commission earlier this month. The editors' code of conduct of Ipso, which has wider powers than its predecessor to investigate, says: "Engaging in misrepresentation or subterfuge, including by agents or intermediaries, can generally be justified only in the public interest and then only when the material cannot be obtained by other means."
The Sunday Mirror has said the story was in the public interest.
Alison Phillips, Mirror weekend editor, told The Huffington Post UK: "This investigation was brought to the Sunday Mirror by a freelance reporter. The investigation, which had a clear public interest, was carried out following information from a reliable source."
Newmark founded Women2Win, which seeks to get more women involved in politics, which strengthened the public interest of the story, she added.
Pritchard tweeted: "(This is a) Test case for IPSO and Met Police. Will be making formal complaint over attempted entrapment by Mirror. Was criminal law and IPSO Code Of Conduct broken?"
Ipso was set up in the wake of Leveson Inquiry into press ethics, which condemned its predecessor for being toothless.
Speaking to the BBC, Pritchard said: "It is in the public interest that their actions are fully investigated. This is the first real test as to whether the new body, Ipso, has any teeth."
Appearing on Radio 5 Live, Culture Secretary Sajid Javid repeatedly declined to say whether Newmark had fallen victim to a piece of "legitimate" journalism.
"Each case is different and I think you can't just give a yes or no answer," he said. "I don't know the details of every case and so I would hesitate to say that."
He added: "It's been reported - and I don't know if it's entirely correct but it may well be so I have to be careful - there may be some legal action involved in this and I think it would be inappropriate for me to make any comment on it.
"These issues come up again and again. We have made some very significant reforms after this Leveson Inquiry that we had that followed those recommendations. The new press body has been created."
He added: "This issue is a very personal issue for Brooks."