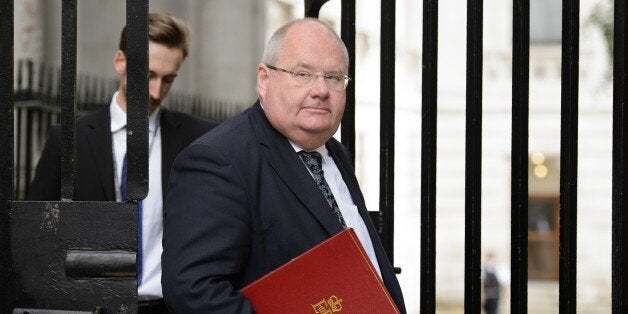 Iain Duncan Smith has avoided saying what he thinks about hitting rich people's properties with a "mansion tax" by joking that he does not want his cabinet colleague Eric Pickles to sit on him.
Speaking on Tuesday night, Duncan Smith said he was "not in a position" to comment on hitting high-value properties with a mansion tax, which Labour has suggested implementing on houses worth more than £2 million.
"If I started talking about taxes on buildings, I'd have Eric Pickles sitting on me, and that'd be unpleasant," he quipped.
The work and pensions secretary made the jibe at a fringe event hosted by the Centre for Social Justice at the Conservatives' last party conference before the general election in Birmingham after being asked by Tory commentator Tim Montgomerie about whether more taxes should be levied on the wealthy.
Duncan Smith is not the first Tory cabinet minister to poke fun at Pickles' weight; George Osborne did likewise last year.
Duncan Smith did not just joke about Pickles in his answer tonight, telling Montgomerie that he had been consistently arguing for "balance and fairness" in how the coalition cuts were implemented.
Duncan Smith insisted: "I believe that by the time we get to the next election that I will be able to stand on a platform where I am able to say that we have not balanced the books on the backs of the poorest."
"Even now people who are earning more are paying more than they ever did in the lifetime of the last government. It's about what you do with the people who are the wealth creators, who innovate, who settle here create jobs and give jobs to people."
Popular in the Community