Sainsbury's has been left red-faced after a motivational poster urging staff to encourage customers to spent an extra 50p during every shop was accidentally displayed in public.
The sign made it onto twitter via @mynameischrisd who then tweeted the matter to the supermarket's social media manager.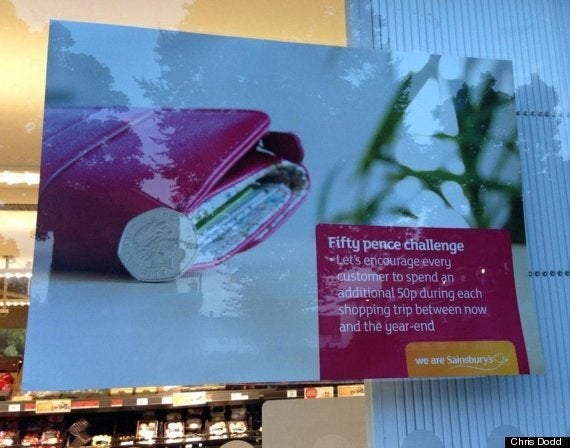 .@sainsburys not sure this is supposed to be in your window...
The matter quickly went viral under the hashtag #50pChallenge with denizens of the net taking obvious delight in the gaffe.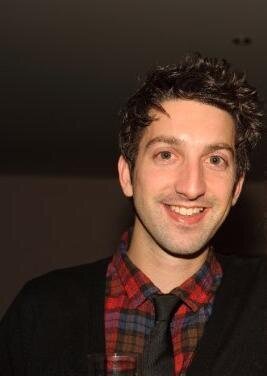 Sainsbury's #50pChallenge
A Sainsbury's spokesman told Huffington Post UK via email: "We often use posters to make store targets fun and achievable for our colleagues.
"They are intended for colleague areas in the store, but this one was mistakenly put on public display."
Despite the error, some remained nonplussed at the mirth being expressed at Sainsbury's cost.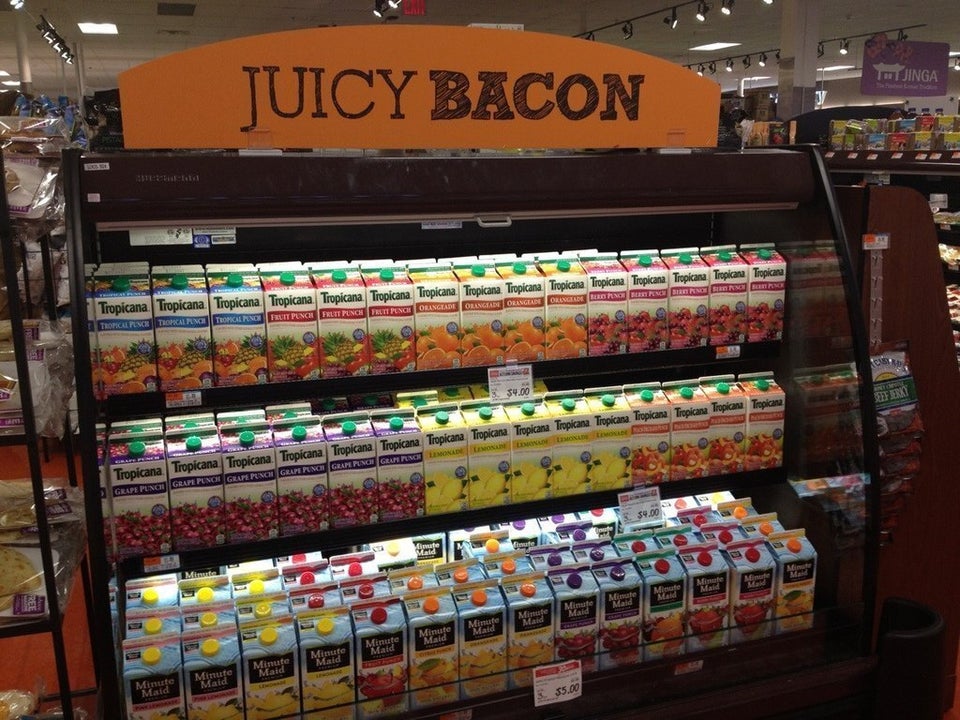 You had one job!