The long-awaited big screen adaptation of Gillian Flynn's best-selling novel 'Gone Girl' is nearly here, but before the film arrives in cinemas, have a sneak peek at this clip.
MORE: 5 Things We Can Tell You About 'Gone Girl' Without Spoiling It
The movie stars Ben Affleck as Nick Dunne, a writer whose wife goes missing, and in this clip, he faces her former flame Desi, played by Neil Patrick Harris.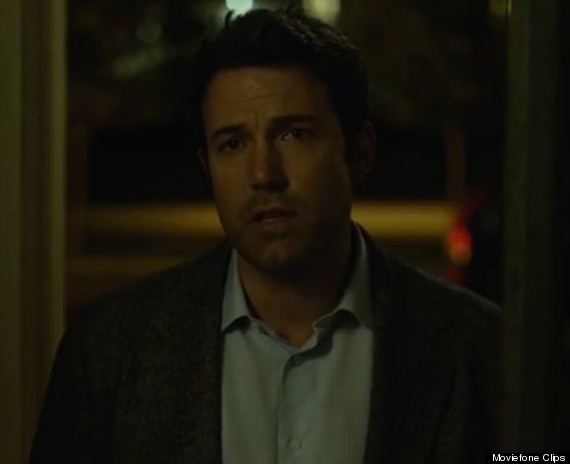 Ben Affleck as Nick Dunne
In this scene, Nick comes face-to-face with Desi for the first time and begins to piece together his role in Amy's life.
The film is expected to be a huge box office hit following the novel's worldwide success.
Watch the clip, starring Ben and Neil, above…
Rosamund Pike, who plays Amy, had the task of filming sex scenes with both Ben and Neil and while the very thought of stripping off makes our blood run cold, Rosamund reckons it wasn't actually too tough.
The cast were often joined behind-the-scenes by the novel's writer Gillian Flynn. watch Rosamund discuss what it was like having her on-set below…
LIKE US ON FACEBOOK | FOLLOW US ON TWITTER