Dave Hockey and Shawna Bigelow have been dating for just a year, but in that relatively short time they've spent over £20,000 on sex dolls.
The couple regularly invite one of their five dolls into the bedroom, and say their sex life is "better than ever" thanks to their silicone friends.
Speaking to Phillip Schofield and Amanda Holden on ITV's This Morning, Shawna described sexual encounters with the dolls as "kind of like a threesome, but without anyone getting hurt."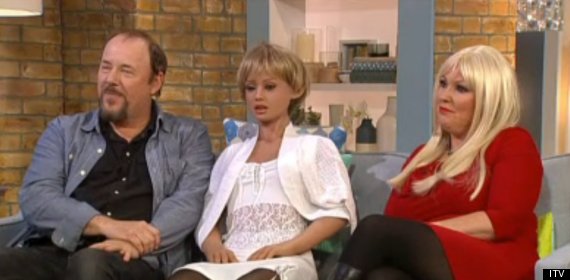 The pair appeared on the programme with their life-sized doll, Bianca.
Dave said he initially "stumbled across" sex dolls on the internet a few years ago. Dave bought Bianca before her met Shawna, but it was Shawna who first suggested she and Dave experiment with the doll in the bedroom.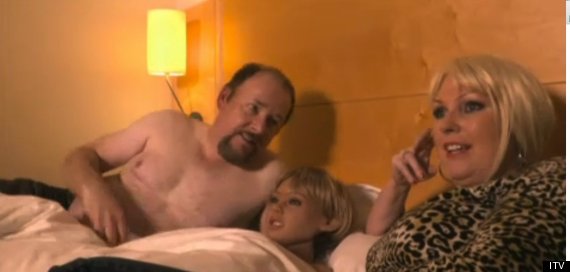 Bianca is pretty famous in the sex doll world - she starred in 'Lars and the real Girl' alongside Ryan Gosling before Dave found her online.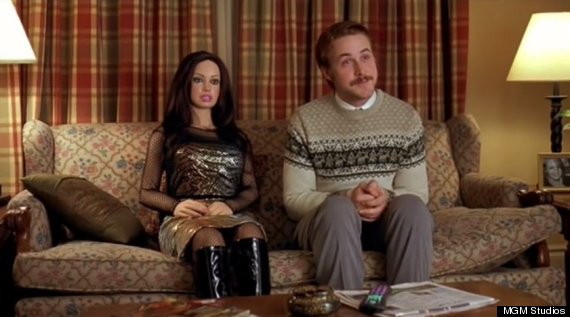 Bianca in 'Lars and the real Girl'
Dave and Shawna, who have recently got engaged, have since bought several more dolls together, including Terry - their male sex doll who they say is in a "constant state of arousal."
According to Dave, a lot of couples use sex dolls and they're not just reserved for "lonely single guys". He and Shawna say they've chosen to speak publicly about their dolls in order to break taboos around owning them.
You can watch Dave, Shawna (and Bianca's) full interview here.
SEE ALSO:

A Peek At A Sex Doll Factory: What Happens Before They Become 'Companions' (VIDEO, PICTURES, NSFW)

These Japanese Sex Dolls, Known As 'Dutch Wives', Are So Lifelike They're Scary

Meet The Man Who Wears A FemSkin Suit To Live As Female Rubber Doll