Tom and Jerry cartoons now display warnings they may depict ethnic and racist prejudices.
Subscribers on Amazon Prime Instant Video can view the cartoons via the service's comedy section, but they are accompanied with the advice, which reads:
"Tom and Jerry shorts may depict may depict some ethnic and racial prejudices that were once commonplace in American society. Such depictions were wrong then and are wrong today."
The cartoon, created in 1940 by William Hanna and Joseph Barbera has been subject to accusations of racial stereotyping for some time, in main because of its portrayal of the black domestic maid Mammy Two Shoes.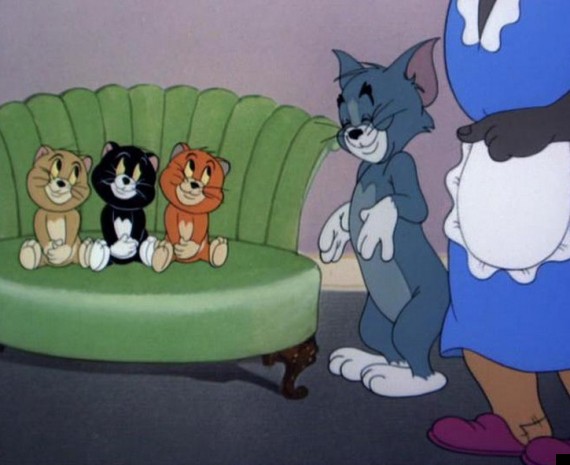 Tom and Jerry has long been subject to accusations of racial stereotyping, particularly over its portrayal of the black domestic maid Mammy Two Shoes
The character was said to be inspired by Oscar-winning black actress and singer Hattie McDaniel, best know for playing Mammy in the 1939 film Gone with the Wind.
Her appearances have often been edited out, dubbed or re-animated as a slim white woman in later television showings after the character was deemed racist.
Cultural commentator and professor of sociology Frank Furedi told the BBC the warning was "empty headed", a form of "false piousness" and a type of censorship, which "seems to be sweeping cultural life."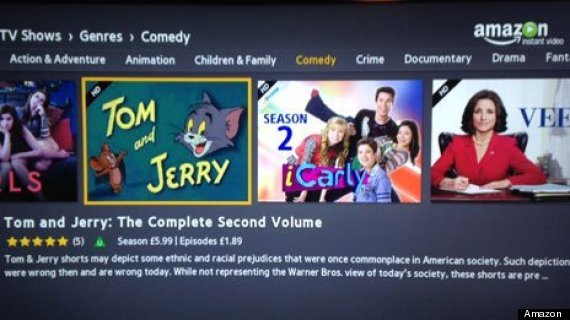 Amazon Prime Instant Video subscribers can view the warning when they watch Tom and Jerry cartoons
Prof Furedi, from the University of Kent, added: "We're reading history backwards, judging people in the past by our values."
Smoking scenes in the Tom and Jerry cartoons have also been held under scrutiny.
In 2006 Ofcom instructed the Boomerang channel to delete scenes depicting characters smoking in two shorts
The cartoons in question were Texas Tom, where Tom rolls a cigarette to impress a girl and Tennis Chumps, where Tom's tennis opponent smokes a cigar.