His work is infamous for fearlessly breaking boundaries and provoking political debate, but Banksy's newest anti-racism artwork has been destroyed - following a single complaint it was racist.
Taking a "swipe" at Ukip, the satirical mural appeared in Clacton-on-Sea, Essex, a week away from a byelection triggered by the defection of local MP Douglas Carswell to the Eurosceptic party.
Before they were unceremoniously scrubbed off the Essex wall, a group of pigeons could be seen holding anti-immigration banners - including one reading "Go Back to Africa" - directed at an exotic looking migratory bird.
Other signs read "Migrants not welcome" and "Keep off our worms".
But in a "disturbing revelation of our troubled times," the powerful image itself became a victim of prejudice.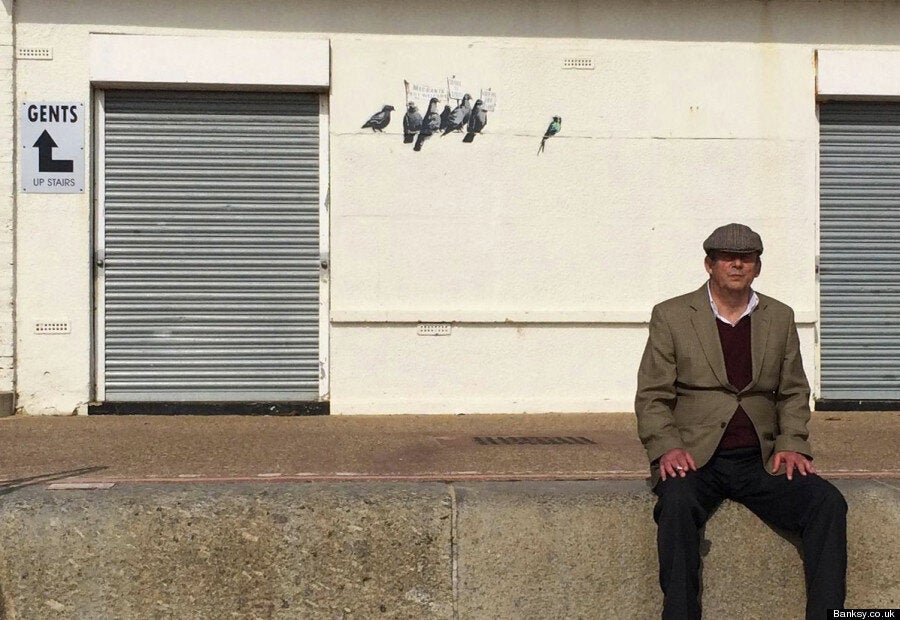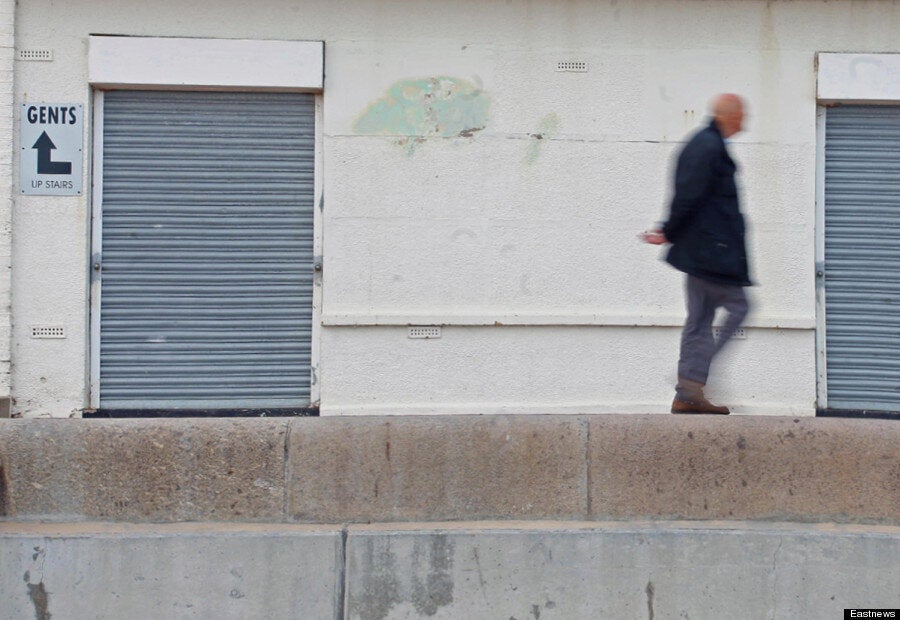 Tendring District Council has admitted it did not know the work, with an estimated value of £400,000, was by Banksy, but confirmed it had received a single complaint it was offensive and racist.
Speaking on BBC Radio 4's Today programme, the council insisted they would have removed the artwork even if they had known it was a valuable Banksy piece.
A spokesman added that they would welcome the street artist to return and create a more "appropriate" painting.
"The site was inspected by staff who agreed that it could be seen as offensive and it was removed this morning in line with our policy to remove this type of material within 48 hours," the spokesman said.
"We would obviously welcome an appropriate Banksy original on any of our seafronts and would be delighted if he returned in the future."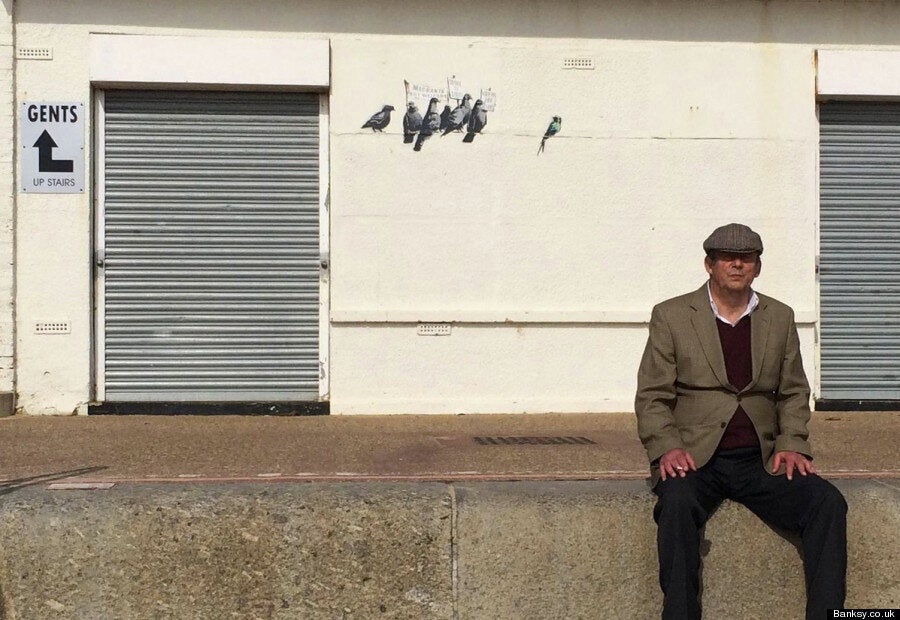 The Banksy artwork in Clacton-on-Sea, Essex
But the Guardian's art critic Jonathan Jones, who was on the jury for the 2009 Turner prize, emphatically praised the artwork, saying it was the best Banksy he had "never seen," expressing his "genuine shock" at its removal.
"It must say something about the swirling currents of prejudice, fear and anger in modern Britain that even Banksy cannot predict their next bizarre lurch," he wrote.
"Far from being by any stretch of the imagination "racist", it is – was – a witty putdown of the drab, dour vision of Britain touted by those who would push down diversity and hold back the tide of modern human movement.
"It suggests that in a town where an imminent electoral contest between the Conservatives and Ukip inevitably puts immigration high on the agenda, raw nerves are tingling and fears being stirred up," he said.
"If this picture scared anyone it must be because the pigeons' views are just too close to real opinions in the air – the satire is so accurate that it can be mistaken for reality," he concluded.
Banksy, famous for his dark humour and political satire, has not commented on the decision by the council but posted pictures of the mural on his website along with images of the wall with the piece obscured.
Furious Twitter users were quick to respond to the council's decision with exasperation, questioning their decision to destroy the "brilliant" artwork.
The mural in Essex was the second to have been produced by Banksy this week, with a separate piece called Art Buff appearing on a wall in Folkestone, Kent on Tuesday.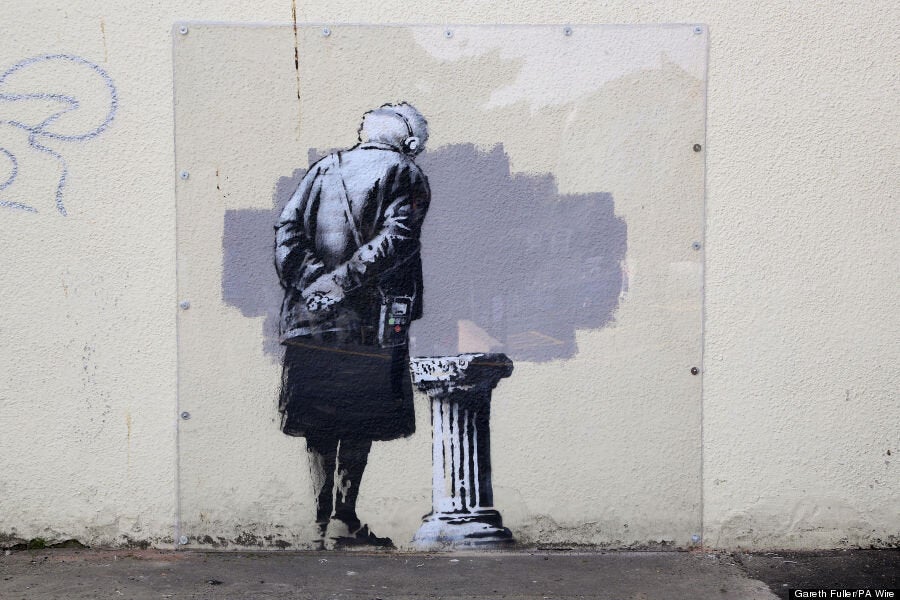 Banksy's spokesman told the BBC that "Art Buff" was a play on words because the piece of art on the plinth at had been "buffed" out.
She said: "It is up there for everyone to enjoy."
Here are some of Banksy's other fantastic pieces of work...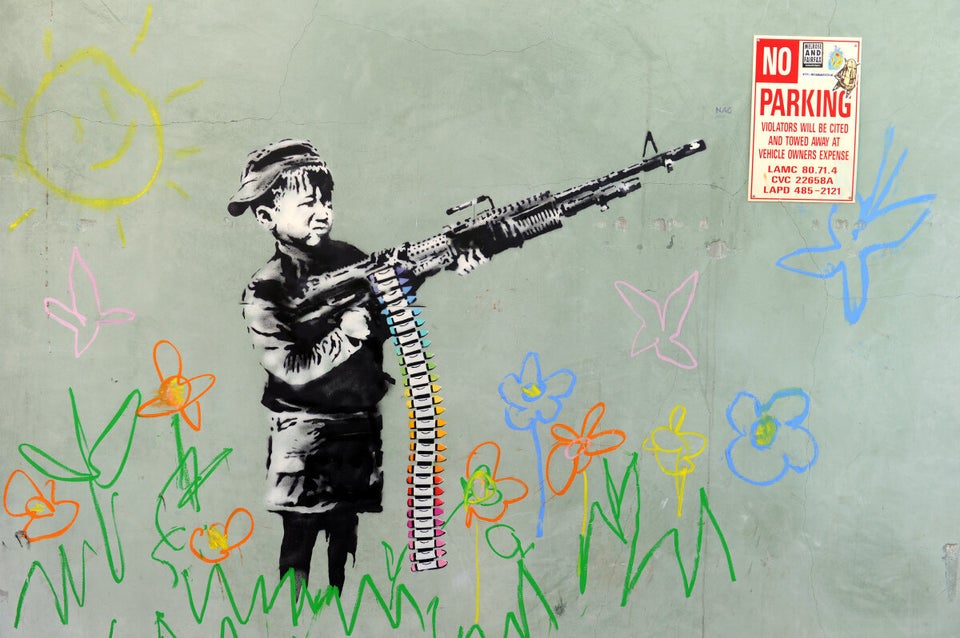 Banksy Street Art