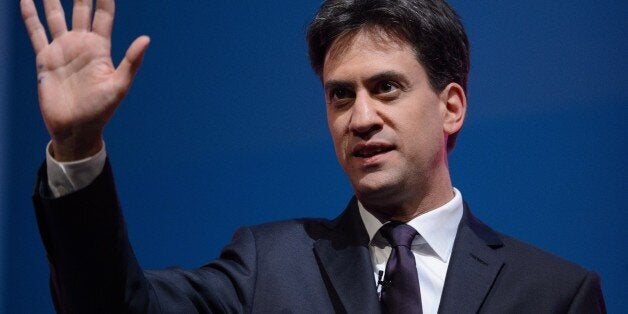 In an interview with the Huffington Post UK, John Mills, chairman and founder of the consumer goods giant JML, also suggested the party's economic and business policy package was too disjointed and not "interesting" enough.
Speaking at his headquarters in Kentish Town, north London, Mills said he preferred to reform council tax rather than support Labour's proposal to bring in a levy on properties worth more than £2 million, which Miliband has said would go towards extra NHS funding.
"The problem with the mansion with the mansion tax - apart from issues of whether it's fair or going to work - is it requires really tricky valuations," Mills said.
"It's a step from zero to some quite large number which is going to produce all sorts of problems on the boundary. If people have got mortgages, they could get into negative equity. There are these sort of problems as well."
"I have never really quite understood what the problem is with expanding the rate-bands because the top band is where really the amount you pay per year in relation to the value of the property is pretty low and I thought you'd extend those rate bands by two or three relatively easily."
Mills' attack comes just after fellow Labour donor Lord Noon told the Sunday Times that the mansion tax was "hopeless and desperate". Meanwhile, Lord Levy, who was Tony Blair's chief fundraiser, said: "I think that is a policy that is totally inappropriate and I see no validity in that policy whatsoever."
Asked if Labour needed to come up with an "interesting" policy platform, Mills said: "I think it'd be really nice if they did." He added: "They have come up with quite a lot of policies."
"The real issue is whether these policies can be joined up into a strategy which is really going to work. I'm not sure they are as joined up as much as people would like to see."
The JML boss, who chairs the Business for Britain eurosceptic pressure group, warned that there was a "contradiction" in Labour's policy towards Europe, as he said the party - without a referendum to offer on Britain's membership - would fail to curb the number of EU migrants coming to Britain by changing the European principle of free movement.
"If you're going to have treaty change on something like the free movement of people, it wouldn't be just Britain that would be involved in this anyway. You have to have consensus right across the European Union and the Labour Party can't deliver that.
"The Labour Party may or may not push for that but I think quite possibly they would. On the other hand it'd trigger a referendum they don't want and it'd pull them in another direction."
Labour's shadow business secretary Chuka Umunna has said he had been in dialogue with "a number" of other EU member states about changing the principle of free movement, arguing it should not be "free movement of jobseekers".
However, Mills said that the party's refusal to offer an In-Out referendum on the European Union would hamper its ability in government to claw back powers from Brussels "of any significance".
"The reality is that Britain is more likely to get the sort of changes it wants if there is going to be a referendum at the end of the process to see whether it's acceptable to the referendum or not. If the Labour Party turns its face against having a referendum, then this would weaken its position over the next five years."
"Ed Miliband was banking on the fact that there wouldn't be treaty change between 2015-2020. It's not a racing certainty that this going to be the position."
The JML boss said that the Labour leadership would be forced to be more "proactive" about Europe in government, lamenting how little priority it had been given.
"It does sadden me," he said. "The reality is once a Labour government is formed, they're going to find that the constraints the European Union puts on what can be done are going to present them with not only a whole lot of problems but a very large presence in terms of where the policy constraints lie and what actually can be done."
"Nearly all the governments we've had have started off by saying what we're going to try and do is get back into the heart of Europe and really make a go of it from the inside, and they've found it increasingly difficult to do this once they've tried to put this approach into effect. I suspect the Labour government will have something of the same problem when it gets into power."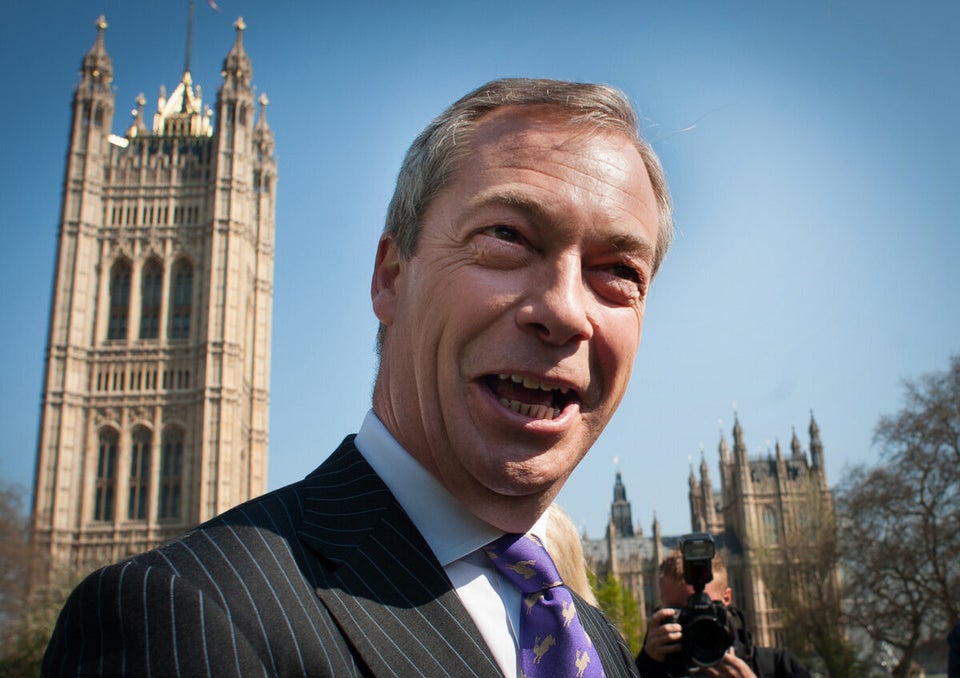 The JML boss also warned that Labour shadow chancellor Ed Balls' decision to follow the Tories' strategy of "fiscal responsibility" would fail to tackle Britain's deficit, which currently stands at around £105 billion, due to the country's "soaring" balance of payments deficit - which charts its economic transactions like exports and flows of investment with the rest of the world.
"Everybody is saying we must cut the deficit and obviously we can't go on having a deficit of £100 billion," he said. "I'm not sure that the whole concept of cutting the deficit by reducing public expenditure and increasing taxation actually makes sense at all because really the government deficit is the mirror image of the balance of payments deficit."
"The balance of payments deficit is just soaring at the moment and until you get that down, I think it's going to be absolutely impossible to get the government deficit down.
"It's really the gross deficit that is important because that is what interest is paid on. That's nearly at 100% [of gross domestic product] now, but by the time you look ahead 10 years, it's going to be 125%.
"At that stage you really are beginning to crowd out spending on all sorts of services because you have such high interest rate charges. when interest rates go up and you may well finish up with a big sterling crisis. It's a really dim outlook."