A revealing letter written by businessman Shrien Dewani to his murdered wife Anni has been read out in a South African court, where he is standing trial for her murder.
The letter, written in May 2010, six months before Anni was found shot dead in a taxi in South Africa, says she was "precious" to him but also reveals a rocky side to their relationship.
The pair were introduced through a mutual friend in May 2009, and were married 18 months later. But within days of their nuptials, Anni was dead and her widower was arrested on suspicion of her murder.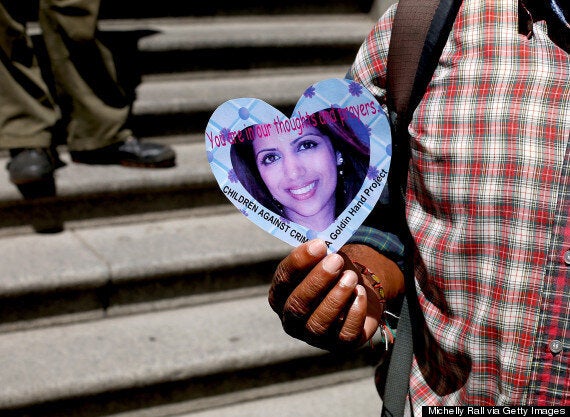 A picture of Anni held outside the court today
Western Cape High Court was told how their relationship was peppered with arguments and break-ups.
Towards the end of May 2010, Anni and Dewani had a disagreement. The following letter, from the suspect to his wife, was read in court:
I think it is better if I write this rather than say it on the phone as then you can read it over and over ... I am really upset after out conversation. I realise we are very different but I have always believed in a relationship you can work through those differences. When we first met I immediately liked you ... And no not just because you are pretty ... but because you made me laugh. We had such a good time at the first dinner at Asia de Cuba.
I have always wanted a girl that I can be friends with. One that understands me - and I know that that is not easy. I know that I am so focussed that some people think I am intense. I am focussed on achieving things in life. I want to be someone who can do things - and that is not just about making money, but it is about having a rounded social life. A family, a business, an input into the community.
When we first met and started dating I knew that you were that girl. It does need to be right for both of us though.
I can't believe that I'm gonna write this, and I actually have tears in my eyes as I write it, but if you really think being with me is not going to make you happy then this is not right for you. I really hope that that is not what you are saying but I don't want to feel like I have forced you into something. I really do love you, and hence I don't want you to be unhappy. I want to be with you forever but not if that makes you unhappy ... that I could not bear ... I really hope we work this out.
I am really sorry that I have made you feel like this. You are so precious to me - I know I don't always show it. I often find it difficult to show how much you mean to me ... But please do not think this is because I don't love you.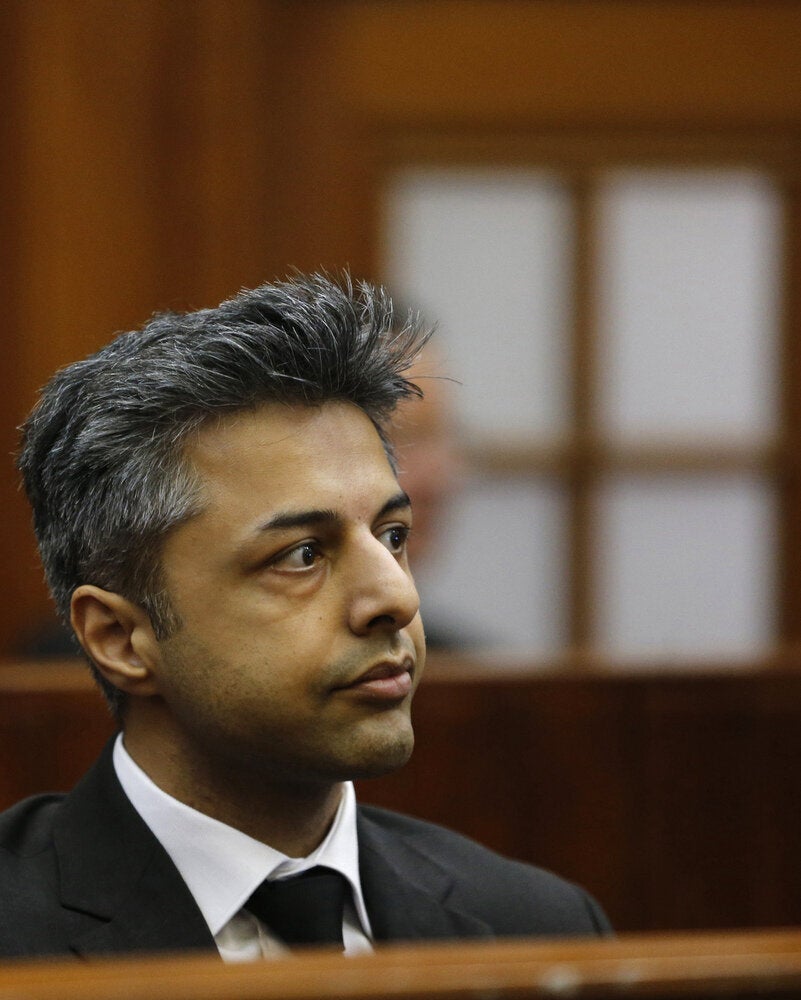 Shrien Dewani Murder Trial