Over the weekend, viewers saw the 'X Factor' contestants whittled down to just 12 ahead of next week's live shows, but Simon Cowell had an ace up his sleeve, with the revelation that we'll soon be getting four new "wild card" contestants.
SEE MORE: Meet This Year's 'X Factor' Finalists
While it's still to be confirmed exactly how they'll be chosen, it was reported last month that each of the judges would get the chance to pick one act that one of their rivals had sent home and give them a free pass to the live shows - which is just as well, as it seems the public weren't totally happy with some of the decisions made by Simon, Cheryl, Louis and Mel.
Viewers' favourites such as Concept, Lola Saunders and Lizzy Pattinson were all given the heave-ho across this weekend's shows, despite putting up their best fight to secure a place in the live shows, but it seems the new twist could mean they've been thrown a lifeline. Alternatively, the judges could be about to put a cat among the pigeons and choose one of their rivals' less talented acts, in a tactical vote to weaken the competition.
Either way, we can't wait to see who gets picked on Saturday night, but we have a few ideas of our own for who should go through…
BOYS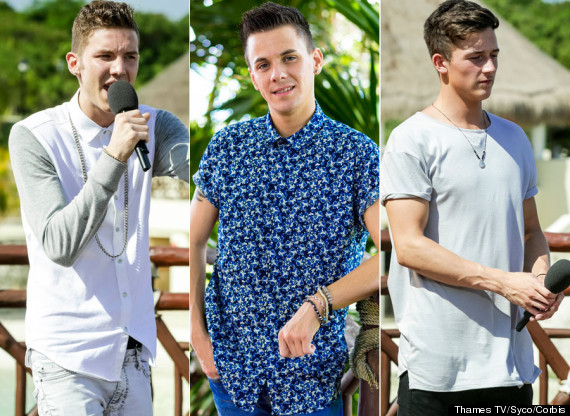 Of the four categories, we think Mel B had the easiest decision to make, with the three boys she put through to the live shows - Andrea Faustini, Paul Akister and Jake Quickeden - coming in head and shoulders above the rest in their most recent performances.
From the three left behind, we actually had to Google two of them to find out who they are, which means it's probably for the best that Jack Walton goes through to the live shows, and we're not just saying that because he's the only one left who we actually recognise…
GIRLS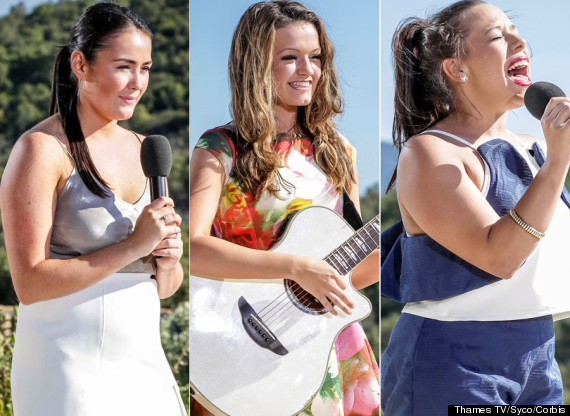 Meanwhile, so far this series the "girls" category has been pretty much dominated by Lola Saunders. We've seen her chatting to her grandparents, we've seen her battle with her nerves, and we've seen her witter on about working in a fish shop. Seriously, did you know that Lola Saunders is a fishmonger? Did you? Because she is. Lola Saunders is a fishmonger.
Frankly, we know more about Lola Saunders from a few episodes of 'The X Factor' than we do about members of our own family, so we were very surprised when Chezza decided not to put her through, and we'll be very surprised again if she's not chosen to be her wildcard act.
That said, we'd be much happier to see 15-year-old Emily Middlemas given a second chance because, in addition to being both talented and charming beyond her years, she can also go a whole five minutes without mentioning haddock.
GROUPS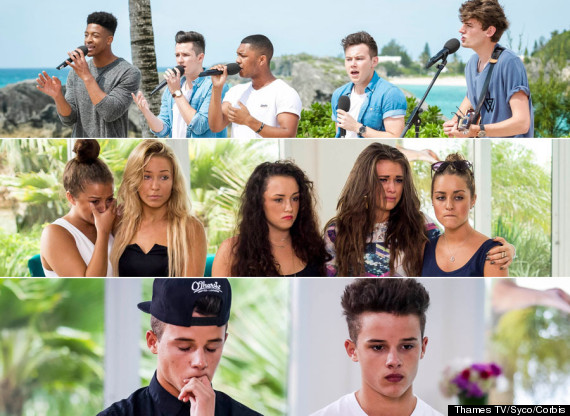 The most controversial decision of this year's 'X Factor' so far has probably been Louis Walsh's revelation that the newly re-named Blonde Electra would be performing in the live shows, which is why we're pleased one of the groups who didn't make it is being given another chance.
Considering the fact that the new girl group failed to meet expectations, and Louis told teenage twins The Brooks they aren't "ready" for 'X Factor' yet (translation: come back in a couple of years and we'll give you a fast pass), we think it's safe to say that Concept will be going through to the next round, which is fair enough, really.
Just don't mention the fact that one of them has a very famous cousin. They don't want to talk about it, but it's Harry Styles. Yes, Harry Styles. But don't mention it. OK?
OVER 25s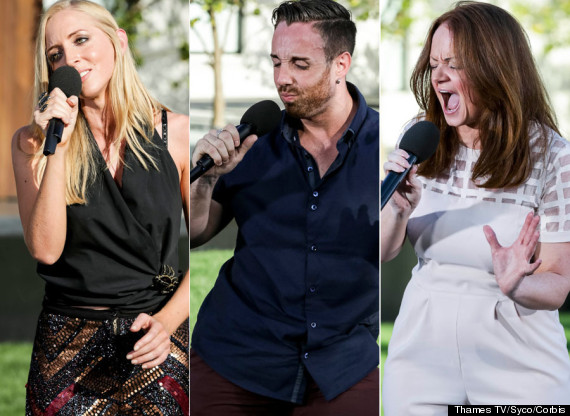 Simon and Sinitta were not happy at all with the over 25s, were they? That's probably why Fleur East, an act we previously had no recollection of (unless you count her stint in series two finalists Addictiv Ladies, that is) managed to bag herself a spot in the live shows.
All three of the eliminated contestants in the over 25s category have their reasons for going through to the live shows: Helen could win over the Sam Bailey fans, Lizzy could draw in the Twi-hards and Stevi can step awkwardly from foot-to-foot to a string of cheesy hits from yesteryear every week.
If we're basing the wildcard acts on talent, we think it's fair that Lizzy is put through to the next round, but with Cheryl reportedly choosing Simon's act for him, we have a feeling it's Stevi we could be seeing shimmying his way onto the 'X Factor' stage next week…
Which eliminated act from each category do you think should be chosen as a wildcard? Let us know in the comments below.
LIKE US ON FACEBOOK | FOLLOW US ON TWITTER