Adobe has revealed its plans to turn the next generation of Photoshop into a touch-orientated canvas that will help artists use Microsoft tablets as ultra-accurate drawing and editing tools.
The company unveiled its plans via Microsoft's brand-new tablet, the Surface Pro 3. The ultra high-spec hybrid tablet features a newly improved stylus that allows a level of drawing detail that hadn't yet been possible.
One of the advantages that artists will have in using a touch-enabled version of Photoshop is that they'll be able to run the full version of Photoshop but then have the added convenience of a touch-enabled interface.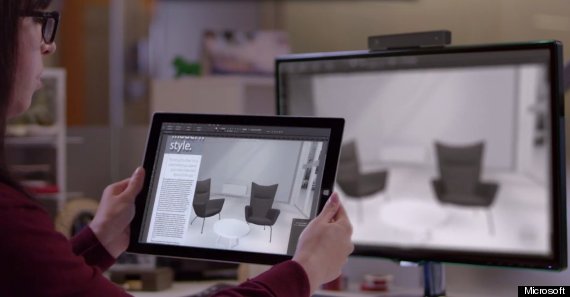 The changes are being pushed to both Photoshop and Illustrator and Adobe has confirmed that this will be part of a long-term partnership between itself and Microsoft.
Speaking on Microsoft's blog Panos Panay, Vice President of Microsoft expressed his excitement for the evolution of the software for Surface saying, 'see what happens when you pull off the keyboard. There is a transformational new experience here, and we think you are going to love it.'
Adobe hasn't completely forgotten about Apple however as the company unveiled a brand-new suite of apps for the iPhone 6 and iPad Air.
Featuring nine new apps that cover everything from photo editing to image management and creative illustrating the new apps are focused solely on being optimised for iOS and will be free to download if you have a Creative Cloud subscription.