Jimmy Savile raped a 15-year-old girl with another DJ who told her "you should be thanking us", a court has heard.
Former Radio Caroline DJ Ray Teret took the teenager to a flat in the Manchester area in a bubble car in the early 1960s and she "couldn't believe it" when she found Savile was there, a jury was told.
But Teret's trial in the city was told how Savile then raped the girl followed immediately by Teret. Ray Teret arriving at Minshull Street Court, Manchester on Monday
Prosecutor Tim Evans said Teret, a flatmate of Savile's who also worked as his chauffeur, then told her: "You should be thanking us because we have made it easier for when the next person goes there."
Opening the case against Teret, Mr Evans said the girl met the defendant in a club and took her to a flat where he was delivering some "fancy boots" to Savile.
He said: "She couldn't believe it when she saw Jimmy Savile, who was famous even then, in the flat and couldn't wait to tell her friends who she'd met."
The prosecutor said: "She was offered a drink - a Lucozade - and asked to sit down.
"She sat down on the bed in the flat. Savile came and sat next to her. He told her she had lovely hair and began to stroke it."
Mr Evans said the girl began to tell her about how she straightened her hair but "she didn't get the chance".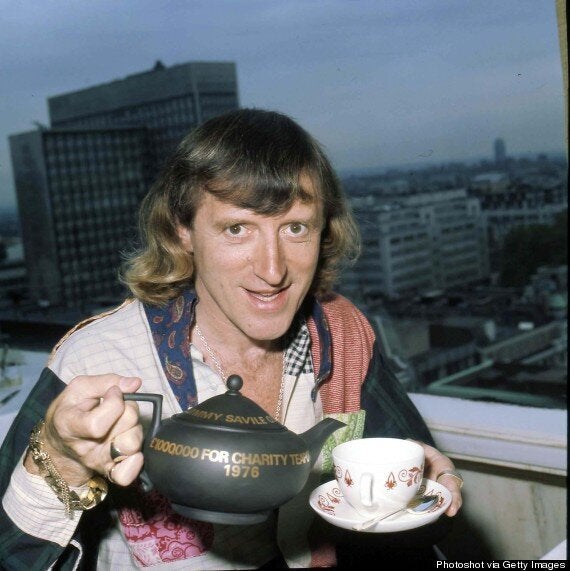 The trial heard the girl was raped by Teret alongside Jimmy Savile
He said: "Savile put his hands up her skirt, pulled her knickers down, pushed her down on the bed.
"She said 'what are you doing' and will tell you she didn't know anything about sex.
The prosecutor said the girl will tell the jury it was "hurting and hurting and hurting" and, all the time, she was thinking "why isn't Ray stopping this?"
But Mr Evans said Teret did not stop Savile because he was to rape her immediately after.
"Teret came across to her. He pushed her back on the bed and he too forced himself on her," he said.
Mr Evans said: "What she will tell you has a familiar feel to it with this unhappy twist.
"As well as Mr Teret raping a girl who had no idea about sex, she will tell you Jimmy Savile did too.
"You may think that, in effect, she was produced to Savile for that purpose." William Harper arriving at Minshull Street Court, Manchester on Monday
Mr Evans told Manchester Minshull Street Crown Court: "During some of the evidence you will hear the name Jimmy Savile mentioned and count four requires you to directly consider evidence relating to a sexual offence the Crown says was perpetrated both by Jimmy Savile and Ray Teret acting together."
Teret, 72, went on trial today along with two other men - Willliam Harper and Alan Ledger - accused of sex offences against girls dating back as far as 1962.
Teret, of Altrincham, Greater Manchester, is charged with 18 rapes along with other offences. There are 17 different girls, all now grown-up, named in the charges.
Mr Evans told the court that Teret had a "deal of celebrity" in the 60s and 70s, especially in the Manchester area.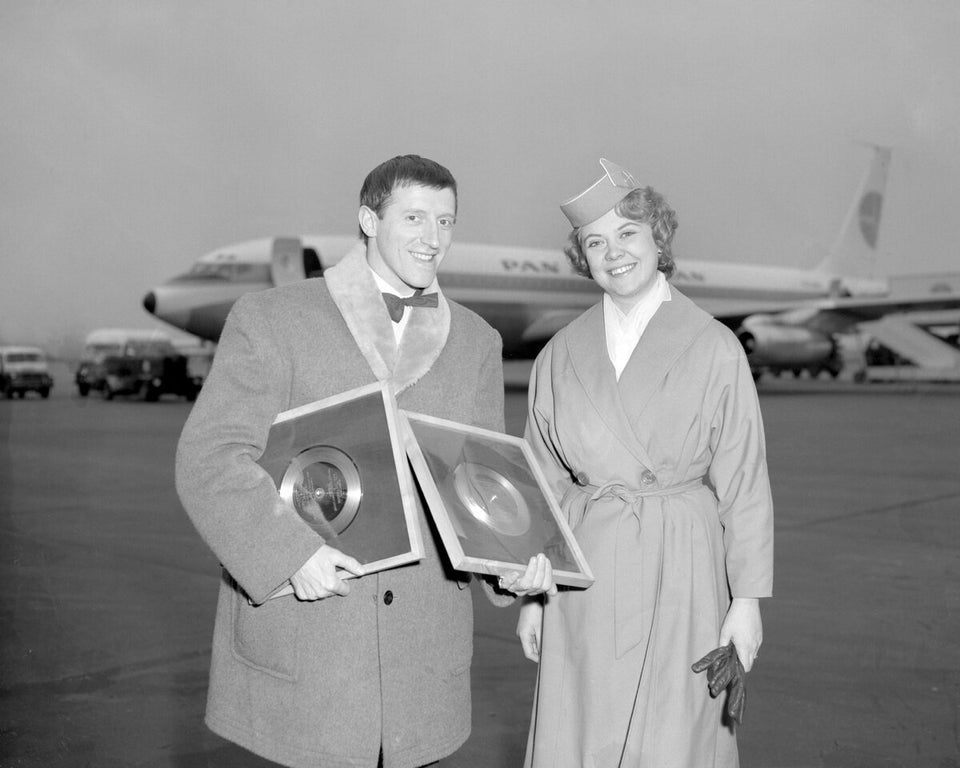 Jimmy Savile Abuse Timeline
He said he worked at the pirate station Radio Caroline and Piccadilly Radio.
The prosecutor said: "The Crown's case in a nutshell is that he used the celebrity that he had to abuse young girls in various ways and that the other two defendants - Mr Ledger and Mr Harper - friends and associates of Teret - also became involved on occasions."
Mr Evans told the jurors that they could not have failed to have seen the publicity about Savile's conduct.
He said they were not tasked with determining the scale of Savile's abuse.
The prosecutor said the defendants should not be contaminated "because of the spectre of Savile".
He added: "This is not guilt by association and that sort of notion plays no part in this trial."
Mr Evans also said "so-called celebrity trials" had no bearing on this case.
Mr Evans said the rape involving Savile happened some time after the girl's 15th birthday in April 1963.
He said the complainant only came forward after Teret had already appeared in court in relation to this trial in April this year.
The prosecutor said she felt "terrible" after seeing him emerge from court waving and smiling.
But, he said, it then affected her relationship with her husband to such an extent that he tried to kill himself.
After that she explained to him what was wrong and went to the police, Mr Evans said.
The prosecutors asked the jurors to consider the incident alongside what he alleges happened to other girls.
He said: "The basic set-up, the background is the same - a naive girl who has the headlights of fame shone on her, who is taken to a flat and without more, without any understanding of what is going on, has a male many years older, having sex with her."
Mr Evans said the girl and a friend went to a disco at the Higher Broughton Assembly Rooms in Great Clowes Street and they were very excited because they were wearing Mary Quant dresses.
He said it was her first time at a disco.
Teret, who was the DJ, sat next to her during the night and offered a cigarette from his sock, which she thought was cool.
The prosecutor said Teret committed a further serious sexual assault on the girl after raping her.
After her ordeal was over, he said, Teret gave her some cash and told her: "Get the bus home, I have got to go back to the club."
He said Teret "deliberately brought a vulnerable and inexperienced girl back to the flat for Savile to rape her".
Mr Evans added: "He gets her to the flat and gives her, does he not, to Savile?"
He said: "It is tempting, perhaps, to think of the '60s, the so-called Swinging Sixties, as a time of freedom or the free love of the hippy scene. That's what we hear and read about, isn't it?
"But how much, do you think, would the Sixties have swung for a 15-year-old who had never been to a disco before?"
Mr Evans said another alleged victim will tell the jury how she used to go to the Jimmy Savile Disc Club in Salford, where everyone attending was between 14 and 16 years old.
He said Savile would be there along with Teret - who was known as Ugly Ray Teret and had a personalised number plate reflecting this nickname.
He said: "DJs at the time were a big deal, they were royalty."
The prosecutor said Teret, who was about 22 or 23 at the time - between October 1962 and October 1963 - started to show her attention.
Mr Evans said the girl will describe how Teret once took her to a bedsit in Salford in a bubble car and raped her there.
She did not tell anyone what happened until Christmas 2012, after all the publicity about Savile.
Teret denies 18 rapes, two other serious sexual assaults, one attempted rape, 11 indecent assaults and two counts of indecency with a child.
Ledger, 62, from Altrincham, denies a serious sexual assault, two indecent assaults and one count of indecency with a child. Harper, 65, of Stretford, denies one count of attempted rape.