The homeless man who Miley Cyrus took along to this year's MTV VMAs has been jailed for six months.
Jesse Helt, who collected Miley's award at the ceremony in August, was sentenced after breaking the conditions of his probation.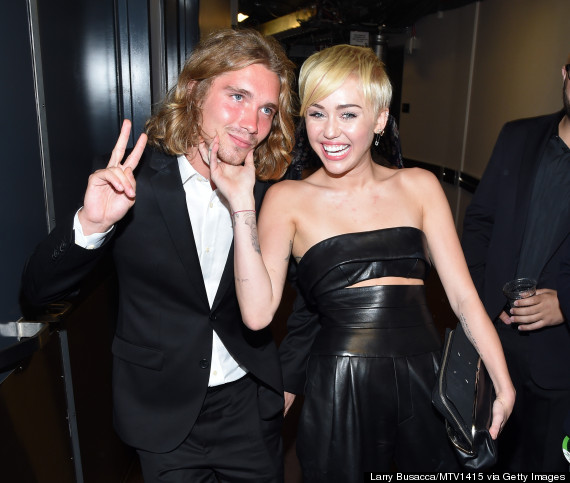 Miley and Jesse at this year's MTV VMAs
The 22-year-old from Oregon pleaded with Judge Monte Campbell for leniency, telling him he would "like to be viewed as a good person, not as a nuisance to society".
But he was given a prison sentence after he failed to meet with his probation officer or complete community service following his arrest four years ago for "criminal mischief".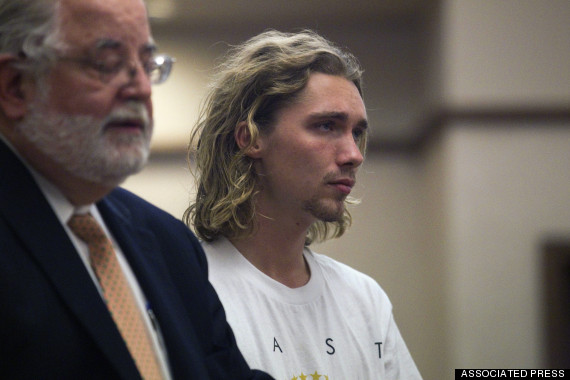 Police also said his appearance the MTV awards was a further violation.
Jesse hit the headlines after Miley Cyrus plucked him from obscurity to accept her award for Best Video to highlight the plight of America's homeless.
When he accepted her award, Jesse told the star-studded VMAs audience: "Thank y'all, my name is Jesse and I am accepting this award on behalf of the 1.6 million runaways and homeless youth in the US who are starving, lost and scared for their lives right now.
"I know this because I am one of these people."
As he made his speech, Miley sat on the edge of the stage in tears.
Since the ceremony, Miley urged fans to donate cash to an LA-based homeless charity, My Friend's Place.
LIKE US ON FACEBOOK | FOLLOW US ON TWITTER