A former professional mixed martial arts fighter and MTV host live-tweeted a standoff with police after barricading himself in his house in California.
An armed SWAT team was called in after Jason Miller, better known as 'Mayhem', blocked the entrances to his house when police from Orange County Sheriff's Department tried to arrest him.
Miller, a retired MMA fighter, was wanted on charges including stalking and domestic violence. He hosted the MTV show Bully Beatdown from 2009 to 2012, where he challenged bullies to fight professional martial artists.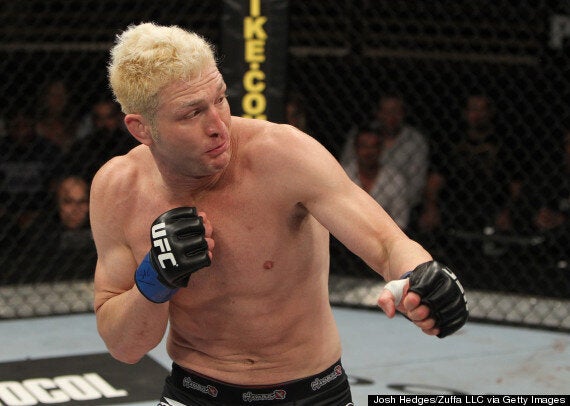 Miller fighting in Las Vegas before he retired
Police officers arrived at his house to try and serve an arrest warrant with $200,000 bail. When Miller didn't cooperate, they established a perimeter and called out a SWAT team.
Miller live-tweeted the event to his 222,000 followers, saying: "i need to tell everyone about the absolute waste of resources going on outside my house right now. I am counting no less than 5 officers."
He later added: "I WISH YOU NO HARM. I respect the police, but this is overkill."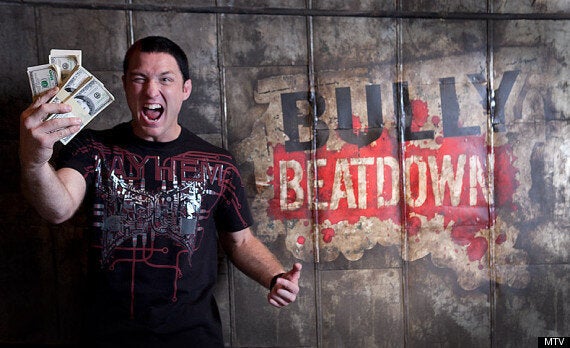 A news helicopter overhead filmed the scene unfolding.
Miller was eventually taken into custody Thursday afternoon, and no-one was hurt in the standoff.
He has had other brushes with the law and was previously arrested after he was found naked on a sofa inside a church nearby.