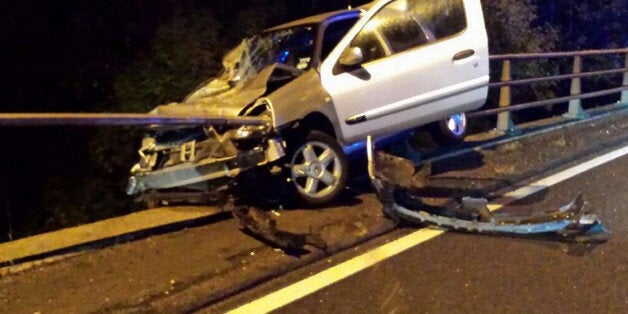 A driver and passenger have walked away from a crash which left their car hanging over a motorway.
Their vehicle hit a barrier at junction five of the M25 in Kent shortly after midnight in wet conditions.
The car was left hanging over the edge of the road and was in danger of falling down on to the M26 below.
The driver and passenger, both male, escaped with only cuts and bruises.
The M25 was closed clockwise at the scene for emergency barrier repairs.
Kent Police's roads policing unit posted photographs of the incident on Twitter with a warning that read: "Please remember this as the danger of driving on a wet road."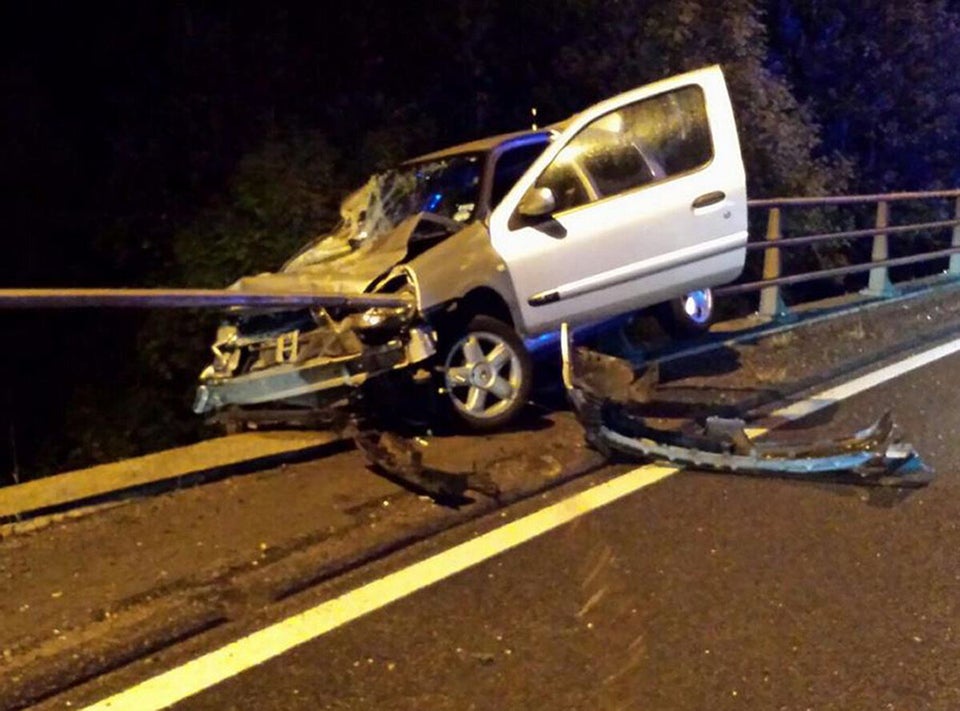 Crash on M25
Popular in the Community