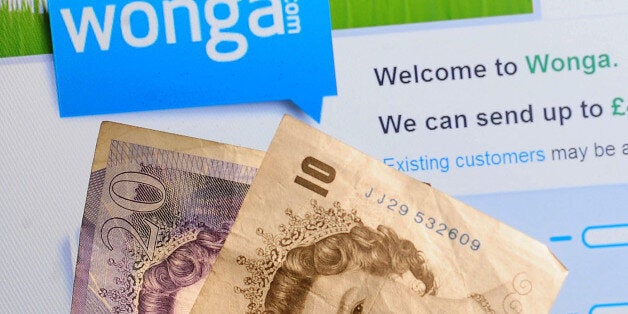 Payday lender Wonga has emailed around 330,000 customers to inform them it has wiped out their debt.
The move is expected to see the firm lose out on recouping loans totalling £220 million, while another £35 million in costs will be incurred as it writes off interest and charges on loans for a further 45,000 borrowers.
The 330,000 customers who qualify are more than 30 days in arrears and would not have been given loans under the new lending criteria, while 45,000 customers who will see their interest and charges written off would also fail to qualify for loans under the new rules but miss out on a full waiver because they are up to 29 days in arrears.
A statement on the company's website said emails had been sent out yesterday - on the deadline set by the FCA last week.
It said: "We have now sent an email to the relevant customers, as identified above, on the 10th October to let them know they have been affected by the affordability issues."
The firm urged those affected to deal with them directly and avoid third party claims companies. Customers should continue making payments unless Wonga tells them to stop.
Last week the firm announced that it has put stronger lending criteria in place, meaning it will be accepting "significantly fewer" loan applications and some existing customers may find they can no longer use its service to get a loan.
Those affected represent around one fifth of the 1.8 million customers who have ever taken out a loan with Wonga in its seven-year history.
The firm's statement continued: "On conducting a review into our previous lending criteria, we recognised that we may not have always made the right lending decisions, and on reflection some of these loans may not have been affordable.
"Consequently we're implementing a major forbearance programme for existing customers whose loans would not have been made had they been subject to the new affordability criteria."