Britain has a moral duty to recognise Palestine as a state, a former international development minister has said ahead of an historic vote tomorrow.
Sir Alan Duncan claims "shame" has been brought on the UK by its decision to stand back from taking a decision on the issue, given its historic responsibility in the Middle East.
MPs will be asked to support moves urging the Government to recognise Palestine as a state alongside Israel, during a backbench business debate in the Commons on Monday.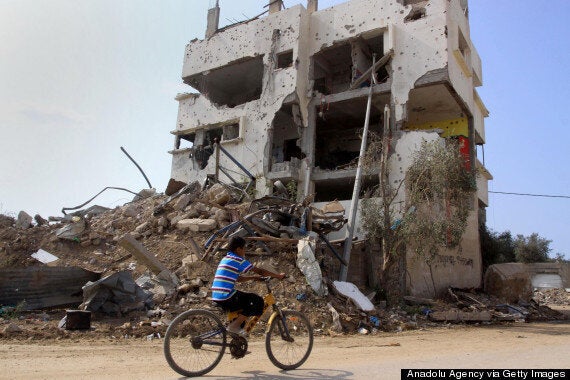 A Palestinian boy in Gaza rides a bicycle near buildings destroyed during Israeli attacks
An amendment has been tabled to the motion, suggesting this step should be taken once peace negotiations have successfully concluded.
Duncan, the Conservative MP for Rutland and Melton, told Murnaghan on Sky News: "I think we have an historic and moral duty to recognise Palestine. There's no reason not to.
"We recognised Israel in 1948 after a rather nasty civil war there, and now for too long Palestine has been occupied, they are living a miserable life, the Israelis - illegally - are continuing bit by bit to build on land which is not theirs and it's high time the world recognised Palestine as 134 out of about 160 countries have already done in the United Nations.
"I think it rather brings shame on us that with our historic responsibility following the British mandate over that part of the world, we have sort of stood back from taking what I think is an important moral step in recognising Palestine as a state."
Duncan was critical of Israel for building illegal settlements and insisted recognising Palestine would be an important contribution to the peace process.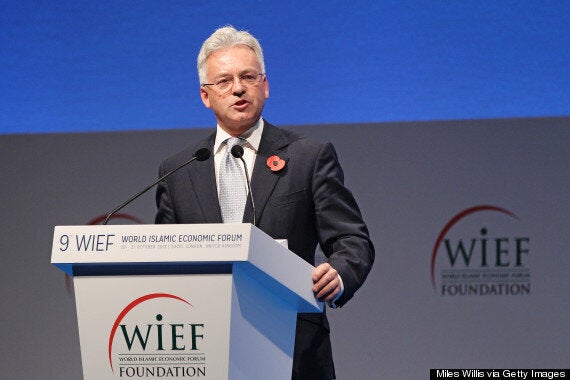 Duncan believes the UK needs to show 'moral courage'
He said: "What in fact we are doing by not giving them recognition as a state is giving in to illegality and to bullying and I think that is something politicians should not subject themselves to.
"I think we need to show more moral courage and make a stand on behalf of Palestinians who have been so badly treated for so long."
But Ed Milliband is facing an internal revolt as he tries to force Labour MPs to vote in favour of the motion, which some see as anti-Israel.
He is dealing with a backlash from party members who believe Labour should only acknowledge Palestine as part of a wider Middle East peace settlement.
The Labour leader has now made the highly unusual move of asking his MPs who attend the vote to submit to a three-line whip, but saying that those who do not attend do not have to vote, The Independent reported.
Some Labour MPs demand a free vote as they believe the motion is against the party's policy.
Two months after resigning, she said: "There is a lack of political will and our moral compass is missing.
"There are no negotiations, there is no show in town. Somehow we have to breathe new life into these negotiations, and one of the ways we can do that is by recognising the state of Palestine."