George Osborne has launched the coalition's bid to sell off Britain's 40% stake in Eurostar, sparking criticism as the publicly-owned rail service is already making millions of pounds in profit.
The chancellor said that potential bidders should express their interest in the UK's stake by the end of the month, in a process which would help the government raise £20 billion from the sale of corporate and financial assets by 2020.
Since services began in 1994, Eurostar has carried over 145 million passengers, with over 10 million in 2013 alone, while sustaining traffic growth every year for the last decade. Britain owns 40% of the service, while France's state train company SNCF owns 55%, with Belgium's SNCB owning the last 5%.
Osborne said: "I am determined that we go on making the decisions to reform the British economy and tackle our debts. So we will proceed with the potential sale of the UK's shareholding in Eurostar today. Ensuring that we can deliver the best quality infrastructure for Britain and the best value for money for the taxpayer are key parts of our long term economic plan.
"As part of our aim to achieve £20 billion from assets sales by 2020, the sale proceeds would make an important contribution to the task of reducing the public sector debt."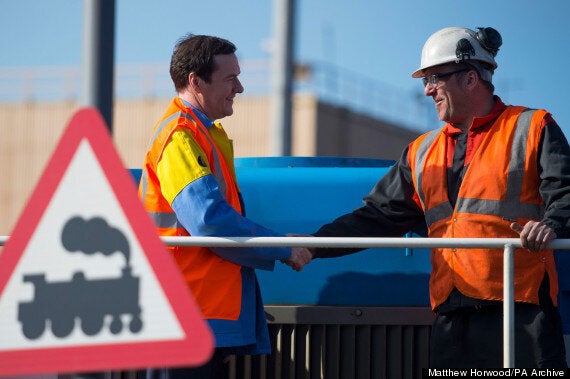 However Mary Creagh, Labour's shadow transport secretary, said: "Eurostar is a national strategic asset that is set to grow and to return increased profits to the UK taxpayer with new routes to Geneva, Lyon, Marseille and Amsterdam. After the staggering incompetence of the Royal Mail sale fiasco, which lost taxpayers a billion pounds, people will worry that this is yet another rushed and undervalued sell-off.
"City adviser UBS made millions from Royal Mail and is advising on the Eurostar sale. Lord Myners is still conducting his review into government privatisations after Royal Mail, and ministers should await his report before any sale begins.
"The National Audit Office should urgently conduct a value-for-money inquiry before this sale proceeds. We must ensure that taxpayers are not ripped off again by bungling ministers and poor financial advice from the City."
Rail, Maritime and Transport union general secretary Mick Cash said: "This is a gross act of betrayal of the British people by a right wing government hell bent on selling off the family silver regardless of the real cost.
"This compounds the issue of foreign ownership of Britain's railways as the French state have first refusal on our slice of the highly profitable Eurostar cake. The French and Belgians think we are insane knocking off such a valuable and strategic infra structure asset.
"This sell- off is just a short sighted act of industrial vandalism based on a bankrupt pro-privatisation ideology. RMT will fight this tooth and nail."
Cash added: "With Eurostar a strong contender for the resale of the East Coast franchise we could easily end up within the next few years with the French state having complete control of rail services from Paris to Inverness."
Manuel Cortes, leader of the TSSA rail union, said selling the stake was "ideologically driven madness", adding: "Eurostar, like East Coast trains, makes money for the public purse and delivered £54 million in profits in 2013.
"With a growing passenger base it is also helping to reduce demand for air travel and is therefore making a positive contribution to the nation's environmental targets which are lagging behind where they should be.
"Not only will this sale see more of our railways fall into private hands, I have no doubt that the proceeds will be used to fund pre-election tax bribes for Conservative voters who might be thinking of voting Ukip.
"The rush to sell our nation's stake in Eurostar before the general election will no doubt be accompanied by the bungling that saw that other piece of our national infrastructure, Royal Mail, sold for a song whilst the banks and city investors again wet their lips at the expense of the British tax payers."