Mesut Özil's miserable year has all but ended with a knee injury but there could be a flicker of light at the end of the tunnel being shone by Bayern Munich.
No, we can't believe it either, but the Monday rumour is Arsenal are prepared to take a £12.4 million hit on the Germany international by selling him to Bayern for £30m. Özil's productivity in Arsenal red has been mainly restricted to his first three months at the club and a spell on the sidelines could be viewed as a positive, rather than a negative, by Arsène Wenger.
Would Pep Guardiola want Özil? Probably not. Unlike the majority of Bayern's forwards, Özil has no defensive appetite and although Arjen Robben and Franck Ribéry are both in their 30s they are surely preferable to Özil on the Bayern wing.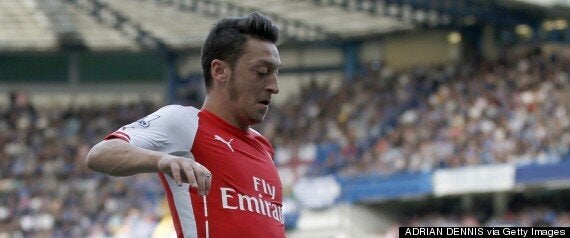 Özil has been in insipid form for Arsenal this year
David de Gea belatedly replaced Iker Casillas in the Spain side on Sunday night and he could do likewise at club level, too.
De Gea's Manchester United contract expires in 2016, when Casillas will be 35. The Spain skipper is fortunate to have started the season for both club and country but 86% of Marca readers voted for De Gea to start ahead of Casillas in Luxembourg last night, three days after Spain's defeat to Slovakia.
United will have to brace themselves for similar stories cropping up in the Madrid press unless they agree a new deal with the brilliant goalkeeper, 24 next month.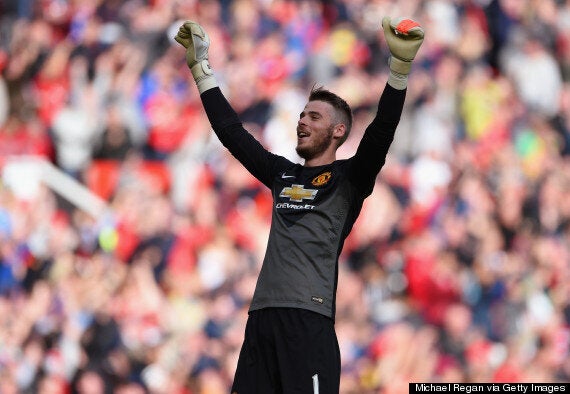 David de Gea enjoyed the game of his life against Everton eight days ago
One Spaniard United might not be as fussed about leaving is Juan Mata, especially when the interested club is Juventus.
It sounds disingenuous to label Mata, United's club-record buy nine months ago and scorer of eight goals in 20 matches, as a "makeweight", but if Arturo Vidal or Paul Pogba are part of the deal few United supporters are likely to have any complaints. Even if it reprieves Wayne Rooney again.