A secret unmanned spaceplane operated by the US military is set to return to Earth on Tuesday after almost two years in orbit around the Earth.
And no one outside the military (and NASA) knows what it's been doing up there.
The plane, officially named X-37B, looks exactly like a miniature space shuttle. There are at least two in existence, and they have been flying missions since 2010.
It's mission is not a secret -- but the US refuses to say what the planes are actually used for, and why they have spent so long in continuous operation.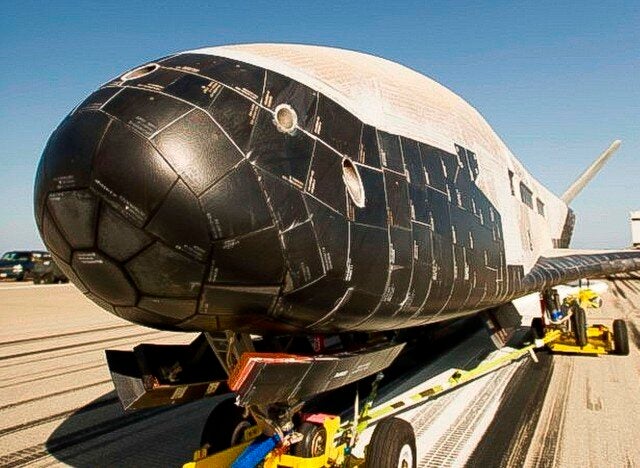 The latest X37-B mission (Orbital Test Vehicle 3) began in December 2012, when the X-37B lifted off from Cape Canaveral, Florida, atop an Atlas Five rocket.
The 29-foot-long craft is built by Boeing, and is only officially explained as a test vehicle for technology. Which could mean literally anything. The widespread assumption is that the vehicle is used for some kind of surveillance, though that has not been confirmed.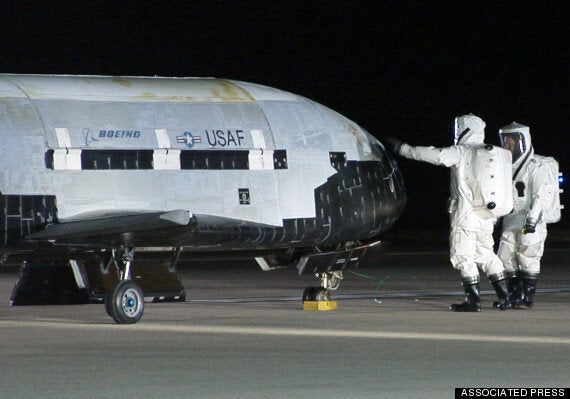 The previous two X-37B missions lasted eight and 15 months respectively, making the latest mission already a record breaker.
Reuters reported that after almost two years it will touch down at California's Vendenberg Air Force Base on Tuesday, depending on weather.
"Team Vandenberg stands ready to implement safe landing operations for the X-37B Orbital Test Vehicle, the third time for this unique mission" said Col. Keith Baits, 30th Space Wing commander. Which is a real title, by the way.
Popular in the Community