If it's caught too late, the survival rates for bladder and kidney cancer are stark. Only one in three survive it beyond a year diagnosed at a late stage.
However, if caught early, more than 9 in 10 survive at least a year.
With the key symptom including blood in urine, four Premier League football clubs - Liverpool FC, West Ham United FC, Southampton FC and West Bromwich Albion FC - have come together to support Public Health England's campaign to increase awareness, with a focus on men.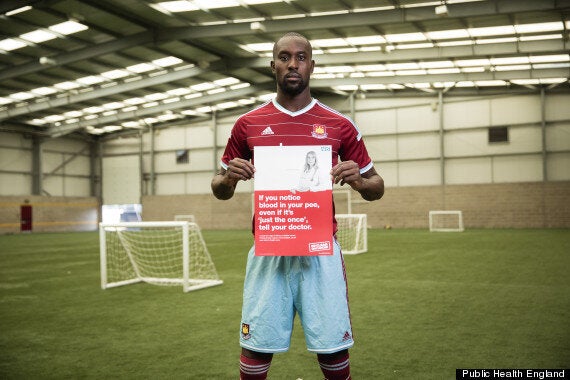 Jay Rodriguez, Southampton FC forward said: ""As a footballer I am always keeping an eye on my health and we want our fans and their loved ones to do the same. If you notice something unusual, like blood in pee, you should always go straight to your doctor. That's why I'm supporting the Be Clear on Cancer campaign, to raise awareness amongst fans of the signs of bladder and kidney cancer."
Research has found that 43% of people would wait until they saw blood in their pee at least a second time before they contacted their GP.
Professor Kevin Fenton, national director of health and wellbeing at Public Health England, added: ""This campaign encourages those who notice blood in their pee to go to their doctor straight away – bladder and kidney cancers are more treatable if they are found early."
Story continues below the slideshow: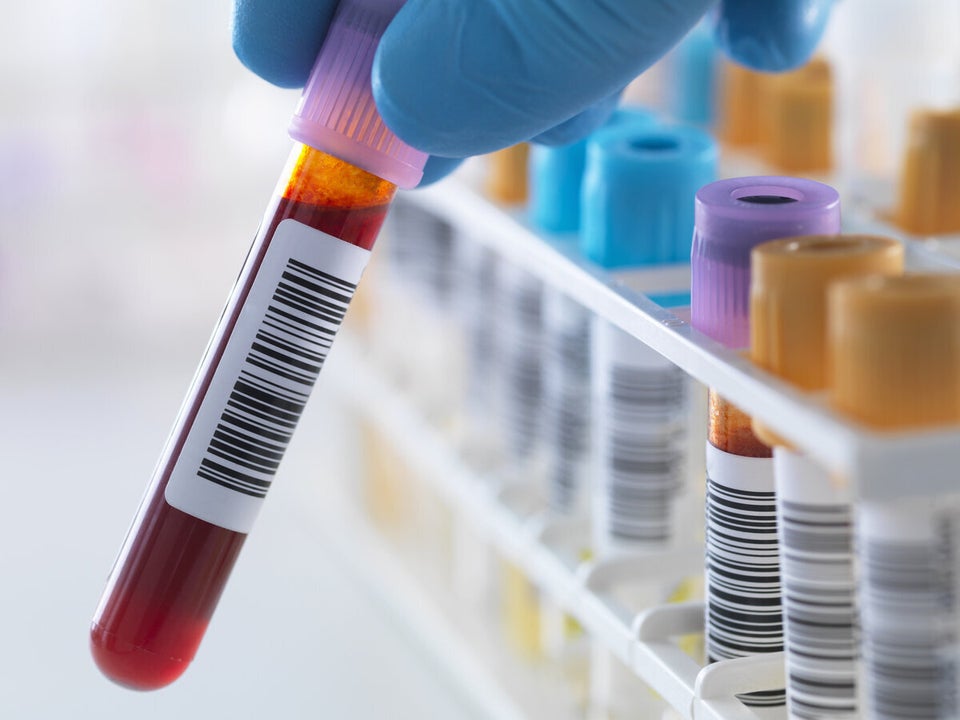 Symptoms Of Bladder Cancer
On average, 17,000 people are diagnosed with either bladder or kidney cancer every year - with around 7,500 people dying from these diseases annually.
Last year, the campaign evaluation showed 127 more bladder cancers and 116 more kidney cancers were diagnosed following an urgent GP referral for suspected urological cancer compared with the same three-month period in the previous year.
Dr Anant Sachdev, a GP who features in the Be Clear on Cancer advertising, said: "It's very straightforward for your doctor to examine you and decide whether to arrange further tests. If your doctor suspects it might be bladder or kidney cancer, you will be urgently referred to a hospital and they will then organise the tests, and, if necessary, treatment.
"You will either get reassurance that it isn't cancer, or if it is, you will have a better chance of successful treatment. You're not wasting anyone's time by getting your symptoms checked out – it's probably nothing serious but don't ignore the symptoms or put off a trip to the doctor."
James Whale, Chairman of the James Whale Fund for Kidney Cancer, said: "Like many kidney cancer patients, I had not been aware of any major symptoms until I noticed blood in my pee. I told my wife and she suggested that I visit the doctor but I put it off for a while.
A short time later I received my diagnosis and, following an operation to remove my left kidney, I was in recovery. I regret not going to my GP as soon as I spotted blood in my pee but this campaign will hopefully encourage others to see their doctor without delay. The earlier kidney cancer is detected, the easier it is to treat and the better your chance of survival."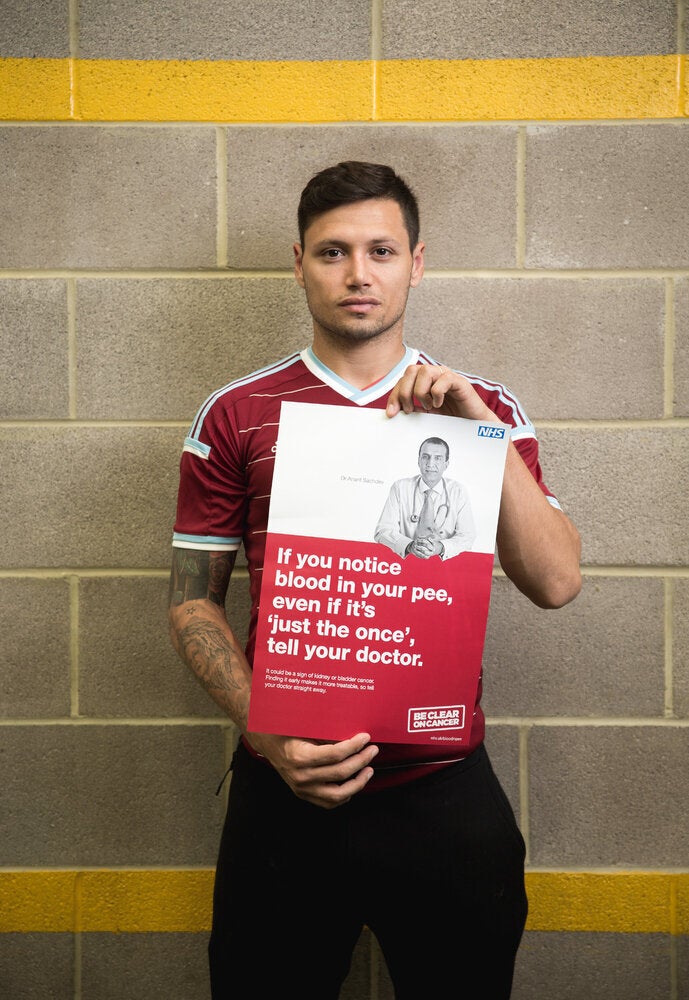 'Blood In Pee' Campaign
For further information about the signs and symptoms of bladder and kidney cancers, please visit nhs.uk/bloodinpee