The Google Nexus 6 and Nexus 9 are widely expected to be announced in a blog post on 15 October 2014.
According to Forbes the company had planned a large event but instead opted for a discrete blog post unveiling due to the fact that the phone's software Android L isn't truly finalised yet.
Google Nexus 6: The Google phone goes big
To compensate for this 'phablet' design the lock screen and volume rocker buttons have been moved further down the side of the device making it easier to hold.
if this is the case then not only will this be Google's largest phone ever but it'll be one of the largest smartphones around beating even the Note 4.
Renowned tech leaker @evleaks claims to have gotten hold of a picture of the new Nexus 6 showing that Google's next phone would be made by Motorola, showing a very close resemblance to the recently unveiled Moto X.
So when can you buy the Nexus 6? Well it's thought that Google will announce both the smartphone and the tablet in a blog post on 15 October with a release date following just a few weeks later.
How much will it cost? Still no word on that front but considering the price of the previous Nexus smartphones expect it to be utterly affordable.
Google Nexus 9: HTC takes on the iPad
The Nexus 9 will -- according to Forbes -- be built by HTC. This would mark a significant return for the company after it originally released the HTC Flyer tablet to mixed reviews.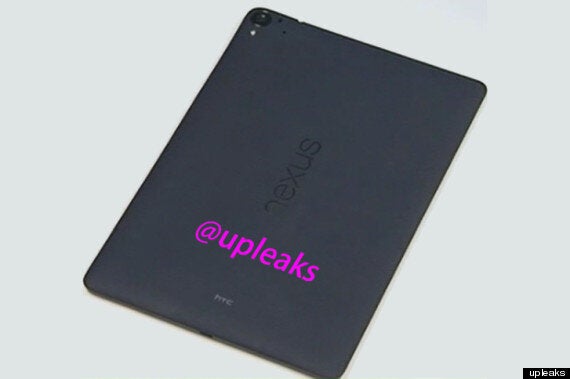 Google's strict design requirements will almost inevitably have a big effect on the tablet's appearance and so far leaked renders appear to show a large, square tablet that keeps many of the design elements found in the Nexus 5.
Forbes goes on to point out that despite this the Nexus 9 will retain many of the hardware features that have made HTC products unique in particular the addition of the BoomSound speakers found on the HTC One M8.
So when's the release date? Well again sources believe that Google's new tablet will be available as soon as early November, just in time to take on whatever Apple chooses to launch at its 16 October event.
Android 5.0: L is for lollipop (maybe)
Both products will, however share one thing in common and that is Android L.
Google unveiled Android L at this year's Google I/O developer conference showcasing a radical redesign for the operating system that boast a new flatter set of icons as well as revamped animations and widgets.