Fighters of Islamic State - you best be afraid. Because reinforcements are heading to the frontline in Syria, and they look like Vin Diesel's social conscience.
Meet Ron, he's just one of a number of Dutch bikers from the 'No Surrender' gang who saddled up his motor, swapped his leathers for a flak jacket and joined the Kurdish fighters in Iraq, according to a photograph on a Dutch-Kurdish Twitter account.
Holding a Kalashnikov assault rifle and making the peace sign, a tattooed Dutchman called Ron is shown in military garb, one of several who are said to be fighting the advancing radical jihadists near Mosul.
No Surrender's president, Klaas Otto, told Dutch TV station NOS that three members from Amsterdam, Rotterdam and Breda were currently in Northern Iraq. Kurdish television has also shown a Dutchmen on camera, lamenting how under pressure the Kurdish forces are, and saying how he had come to help.
The group's Facebook page does not seem to mention the voyage of some of their members, mainly consisting of pictures of the men on bikes or swilling pints.
The Netherlands' public prosecutor has said the men would not be punished for joining the Kurdish fighters, but would have been committing a criminal act only for joining IS, also known as ISIL and ISIS.
"Joining a foreign armed force was previously punishable, now it's no longer forbidden," public prosecutor spokesman Wim de Bruin told AFP. "You just can't join a fight against the Netherlands. The big difference with IS is that it's listed as a terrorist group. That means that even preparing to join IS is punishable."
He added that the members of No Surrender are not exempt from prosecution if they commit war crimes, murder or rape, but added that it would "very difficult to prove" in a Dutch court.
Any travel to take part in an overseas conflict could be considered an offence in Britain, under both criminal and terror laws. A Home Office spokesperson told HuffPost UK that all travel to Syria and parts of Iraq is advised against.
"Even people travelling for well-intentioned humanitarian reasons are exposing themselves to serious risk," she said. "The best way to help the people of these countries is to donate to registered charities that have ongoing relief operations."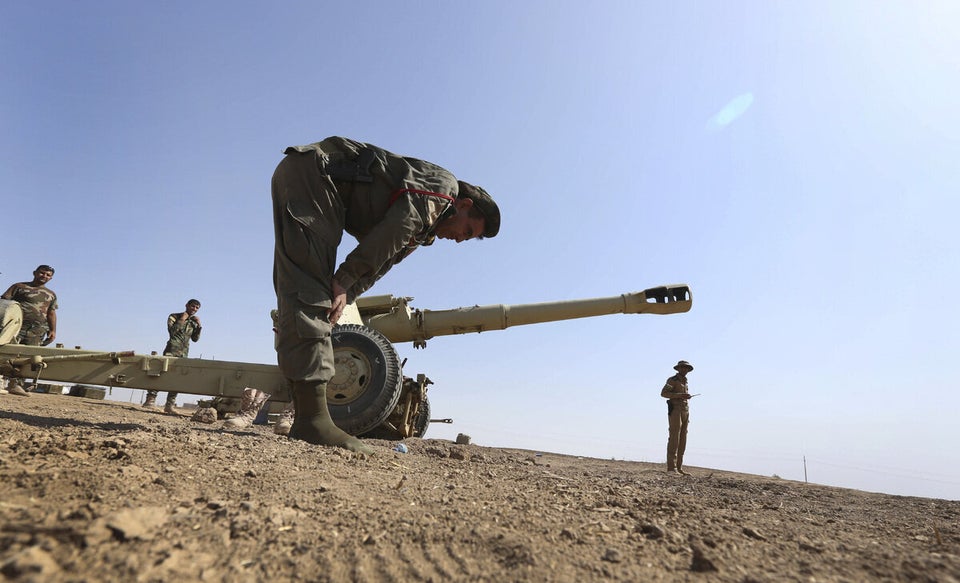 Kurds in Iraq
Related