Apple has unveiled the new iPad Air 2 for 2014.
The announcement was made at a press event in California, relayed to the Kurfürstendamm Apple Store in Berlin.
Apple's new flagship tablet is thinner and lighter than last year's edition (yes, we know how that sounds), has a faster processor and a better screen.
But at its core this is still very much an iPad, with the same emphasis on its great selection of creative apps, entertainment and portability on which Apple has built the device's reputation since its launch in 2010.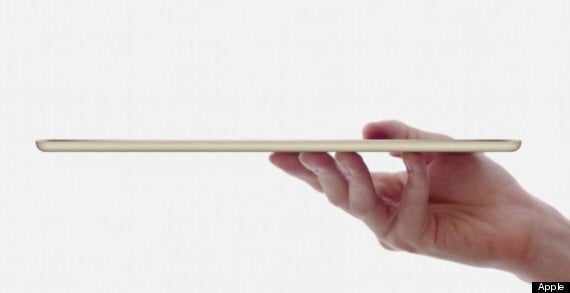 Touch ID
8MP rear-facing camera
6.1mm thin
10-hour battery life
iOS 8.1
A8X 64-bit processor
Apple is keeping the Retina display on the iPad but where it has updated things is in the performance of the display itself.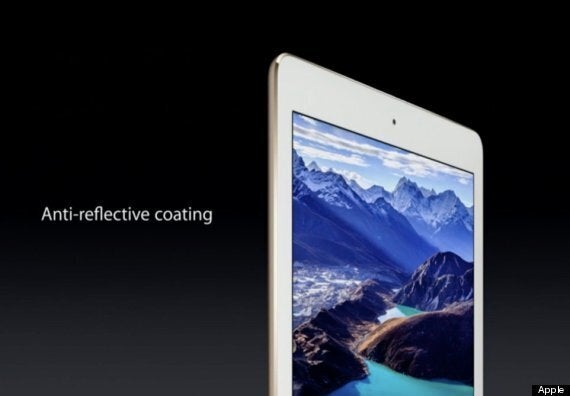 Apple's using a bonded display which reduces the size of the iPad overall. The company has also added a new anti-reflective coating -- the first of its kind on a tablet -- which Apple claims gives it a 56 per cent reduction in reflectivity.
Apple hasn't sat on its laurels, the iPad Air 2 is a staggering 6.1mm thin, that's 18 per cent thinner than the last iPad Air.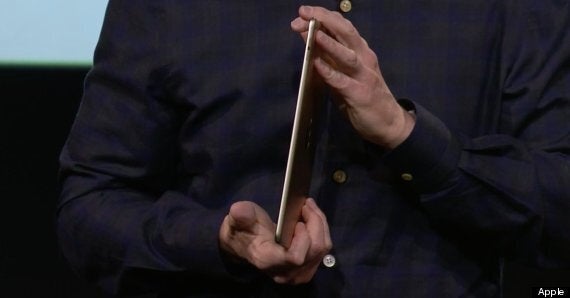 Apple's keeping the design very much the same however there is one exception with addition of the new Touch ID home button and the improved cameras on the front and back.
Apple has seen fit to give the new iPad Air something of a major update in the processor department. The new iPad Air now sports Apple's powerful A8X 64-bit processor with Metal.
What does that mean? Well it means you'll be able to play games like Bioshock on your iPad without even the merest hint of a stutter. Apple's really gunning for gaming supremacy on mobile and with the large screen and powerful innards it's hoping to create even a few converts from the console fan club.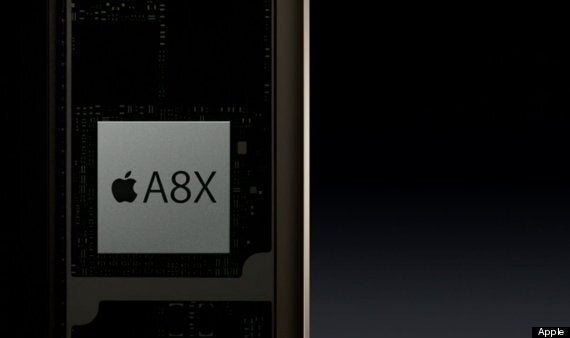 Apple as always is remaining super cagey on the type of RAM that its products have but by the sounds of it we'd be extremely surprised if it hadn't been given a boost from last year's model.
The iPad Air 2 will launch with iOS 8.1 which features a number of key changes to iOS 8 including the return of the Camera Roll and big improvements to HealthKit.
It also signifies the beginning of 'Continuity', Apple's software and hardware feature that'll allow you to start work on your iPad and then pick it up exactly where you left off on your iMac.
Apple is massively updating the camera on the iPad Air 2. It now features a large-sensor 8MP camera that Apple hopes developers will embrace in creating more augmented-reality experiences.
iPad is also now getting all the same camera features that you'd find on the iPhone 6 including burst mode, time lapse and slo-mo.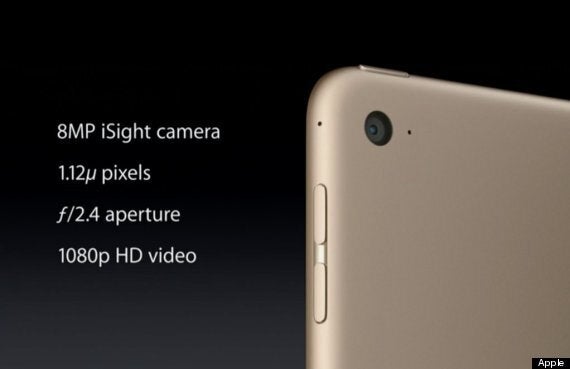 Apple is also including a 2.2MP front-facing camera that'll shoot single-image HDR photos.
The new iPad Air follows last year's complete redesign of Apple's tablet, which at the time we praised as the best touchscreen computer ever made. Whereas other companies have made inroads on price (like Google) or are trying to explicitly merge the laptop with the tablet (Microsoft), Apple is staying true to its original vision of a dedicated mobile device which is powerful, but straightforward.
That's why this year's iPad probably looks so familiar. It runs the same iOS interface, and has many of the same features that you'll already have if you own an older iPad.
The new machines will be available next week, and will retain the basic pricing structure of the previous generation iPad Air.
The 16GB model starts at £399 (WiFI only) and adds £80 for each upgrade through 64GB (£479), 128GB (£559).
The 4G version simply adds £100 to each of those prices, plus the cost of your mobile service contract or bill.