It turns out Radamel Falcao's move to Manchester United was an ancestral homecoming for the Colombia striker, whose great-grandfather was born in North Yorkshire.
The former Atlético Madrid goalscorer even applied for British citizenship when he was a young prospect, alas for the England national side the family link to George King was considered a generation too far and Falcao was denied a UK passport.
Falcao's father, Radamel Garcia revealed his grandfather was an accountant born in the village of Burn, near Selby, in an interview with the Mail.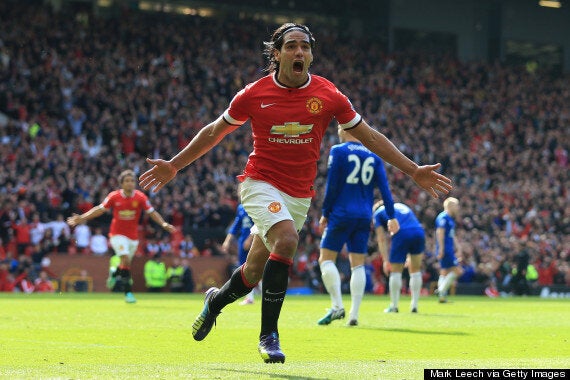 Falcao applied for a UK passport when he was a young prospect
King left England in his mid-20s with his wife to begin a new life in South America, where he took up an accountancy post in north Colombia.
His wife tragically died during childbirth, however, and the widower re-married a Colombian named Juliana, with whom he had five children, including Denis - Falcao's grandmother.