Manchester United boss Louis van Gaal has stressed youth will continue to get a chance at the club and that Danny Welbeck was sold simply because he felt the forward's goal record was not good enough.
Welbeck, a product of United's youth academy, joined Arsenal on transfer deadline day for a reported £16 million.
The decision to let the likes of the 23-year-old go, coupled with the Red Devils' outlay of around £150m on six new players over the summer, has prompted suggestions of a changing culture at Old Trafford that is moving away from the tradition of developing young talent.
But speaking at the official United unveiling of deadline day arrivals Radamel Falcao and Daley Blind, Van Gaal - who insists he has no worries about fitting his players into a coherent system - said: ''Youth education is the policy of Manchester United.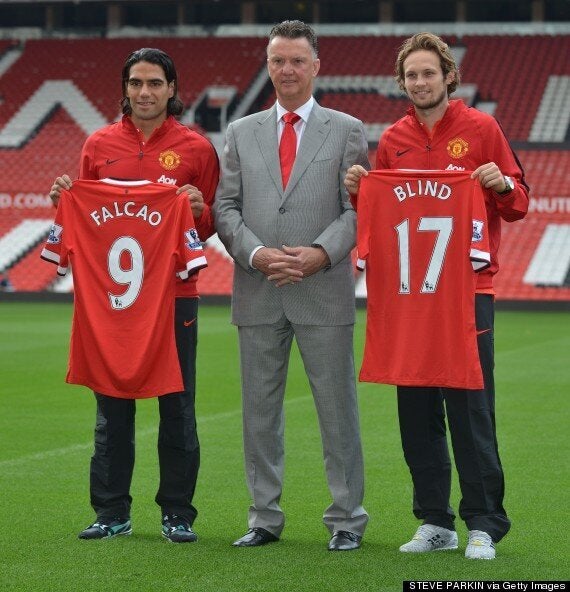 Falcao and Daley Blind were unveiled at Old Trafford on Thursday
''We give youth players a chance. The question is if they take the chance. I have already used a lot of youngsters in pre-season and in the season. I am always willing to give young players chances.
"The possibility is there and all the youngsters have to know that. And I believe Manchester United have come to me because of that.''
Welbeck - scorer of two goals for England in this week's win over Switzerland - has netted 24 times in the last three seasons for United since returning from a loan spell with Sunderland.
And Van Gaal made it clear at the unveiling that he thinks that is not up to scratch as he drew comparisons with United frontmen Robin van Persie and Wayne Rooney, as well as Falcao - the prolific Colombia striker, who is on a season-long loan deal from Monaco.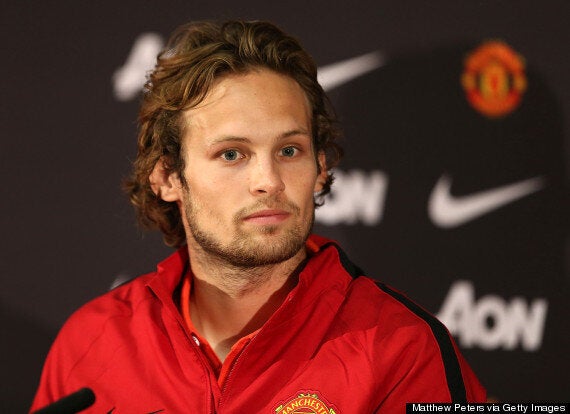 Blind could make his debut against QPR on Sunday
Van Gaal, after describing Falcao as "one of the best strikers in the world", said of Welbeck: ''After coming back from Sunderland, he has played three seasons for Manchester United. But he doesn't have the record of Van Persie or Rooney and that is the standard. That is why we let him go - also because of Falcao and the youngsters who can fit in."
Falcao missed the end of 2013/14 and the summer's World Cup after sustaining a serious knee injury in January, but he has been back in action for the French club and his country this term, getting on the scoresheet for the former.
And he has declared his readiness to fire United to their stated aim of Champions League qualification this season.
"I'm confident with my physical condition and I am comfortable with my knee," said Falcao, who United have the option to buy at the end of his loan and has emphasised he hopes to stay with them "for many years".
"We are confident we will be able to qualify for next season in the Champions League.''
Falcao and versatile Holland international Blind are set to make their debuts when United - still without a win this season - host QPR in the Barclays Premier League on Sunday. There could also be bows for fellow summer signings Marcos Rojo and Luke Shaw.