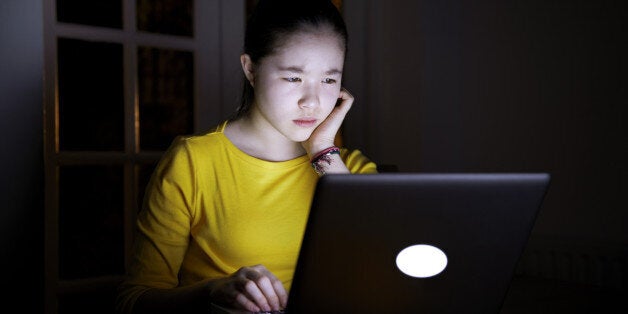 Concerns have been raised over young people using the internet like a drug, becoming dependent as they gain a sense of euphoria when going online and panicking while offline.
Around 16% of under 25s could be suffering from internet addiction disorder (IAD), with some spending more than 15 hours online a day, recent research has revealed.
IAD sufferers display five key symptoms including: losing track of time while online; becoming irritable when interrupted; feelings of guilt at the amount of time spent surfing the internet and becoming isolated from family and friends.
Of the 1,300 16-25 year olds surveyed, 16% of respondents admitted to all five of the indicators. More than nine in 10 of the suspected IAD sufferers also claimed to spend in excess of 15 hours every day online.
Activities associated with the disorder include excessive gaming, viewing online pornography and online gambling but even things such as emailing, text messaging and compulsively checking your smart phone or tablet could also be signs of addiction.
It is believed that internet use, particularly with social media, can release dopamine in the brain's pleasure centres, invoking feelings similar to drug addiction and resulting in obsessive pleasure-seeking behaviour.
One student from Middlesex said the addiction had had a profound effect on their life.
"I'm online for most of my waking hours and feel sick and depressed if I lose access to the web. I know it has spiraled out of control in the last 12 months and it has definitely affected my relationship with my friends and family members."
Reggie James, founder of Digital Clarity, the digital marketing agency which conducted the survey, said most young people balance their internet use with school, sports, friends, and other commitments.
"Yet for a small percentage of youth the need to be online can become compulsive, uncontrolled, or pathological," he explained. While time spent online can be hugely productive, compulsive Internet use will interfere with daily life, work, and relationships."
Another study, carried out by the Tablets for Schools charity in January, indicated children much younger than those polled by Digital Clarity are also suffering from addiction to the internet. The survey found nearly 40% of more than 2,000 11 to 17 year olds said they "sometimes think they are addicted to the internet", while 64% took a gadget to bed with them.
One 12-year-old added: "The internet nearly always controls my actions…I feel lost without the internet."