A Christian mother-of-five has been sentenced to hang for blasphemy in Pakistan after a squabble with her work colleagues over a drink of water.
The Lahore High Court today rejected the appeal against the death sentence imposed on Asia Bibi, who was alleged to have made derogatory remarks about the Prophet Muhammad during an argument.
The 50-year-old, who was working as a farm labourer in Punjab the summer of 2009, offered to fetch some water for colleagues in the sweltering heat, but according to her account, they spurned her offer, saying it was "unclean" to accept water from a non-Muslim.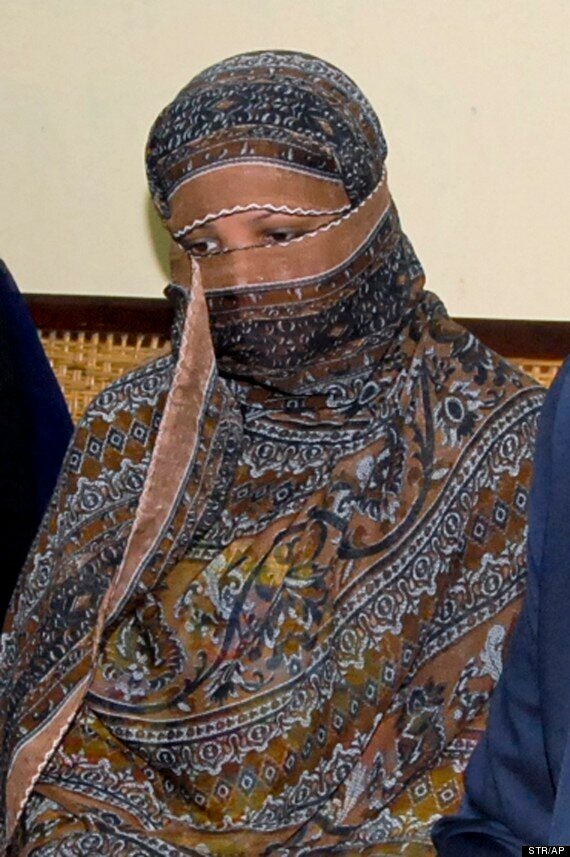 Pakistani Christian woman Asia Bibi
Bibi took offence, according to her representatives at Amnesty International, and argued with her colleagues, who in turn complained about her to the local cleric, who gave her the choice between converting to Islam or being reported to police.
She refused, and was taken to the police and charged. In 2010, she was sentenced to death at the Lahore High Court, losing her appeal this week.
Bibi's case drew global criticism in 2011 when Pakistan's minister for minorities Shahbaz Bhatti and eastern Punjab governor Salman Taseer were killed for supporting her and opposing blasphemy laws. Taseer was killed in the capital Islamabad by one of his police guards after visiting Bibi in jail.
Bhati was killed months later by the Pakistani Taliban, who called him an "infidel Christian."
Bibi has since released a memoir from prison called 'Blasphemy', detailing her ordeal. "I'm a prisoner because I used the same cup as those Muslim women, because water served by a Christian woman was regarded as unclean by my stupid fellow fruit-pickers," she wrote.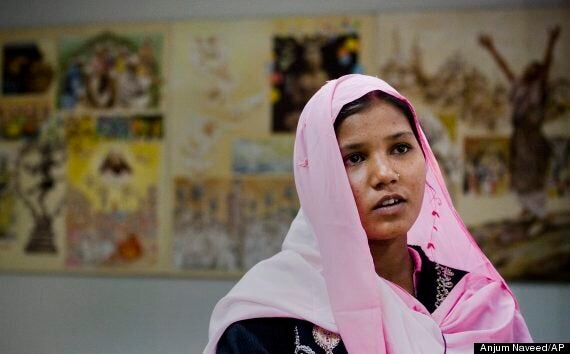 Sidra Shahzadi, daughter of Christian woman Asia Bibi who had been sentenced to death
"I can no longer bear the sight of people full of hatred, applauding the killing of a poor farm worker. I no longer see them, but I still hear them, the crowd who gave the judge a standing ovation, saying: 'Kill her, kill her! Allahu Akbar!'"
Her lawyer Sardar Mushtaq said: "We have the right to appeal in 30 days, and we will continue this legal battle by approaching the Supreme Court of Pakistan. We have a strong case, and we will try our best to save her life," he told The Associated Press.
"This is the latest blasphemy outrage to come out of Pakistan," Kate Allen UK Director of Amnesty International, said. "It seems obvious that this is a case of religious persecution, and it's very likely the result of a squabble which escalated out of all proportion.
"Blasphemy accusations in Pakistan are often used to settle petty vendettas and persecute minority groups. It's a complete disgrace that the courts are complicit in these vendettas."
There has also been an alarming spate of killings of people who have spoken out against Pakistan's blasphemy laws. Mohammad Asghar, a Scottish man, is also on death row in Pakistan after being sentenced to death for blasphemy.
Asghar, 70, who has been diagnosed with paranoid schizophrenia, was sentenced to death earlier this year after writing a series of letters claiming to be the Prophet Mohammad. Last month Asghar was shot and wounded by a police officer at the Rawalpindi prison where he is held.
"Asia Bibi and Mohammad Asghar are both languishing on death row for crimes which shouldn't even be criminalised," Allen said. "They should both be released immediately. Pakistan should get rid of these poisonous blasphemy laws."
Jasmine Rana, daughter of Asghar is set to deliver petition signed by more than 70,000 people to Downing Street, calling on David Cameron to secure her father's return to the UK.
Related