Britain will be hit by rain and gales of up to 40mph this weekend amid fears that a massive storm system in the Atlantic could hit our shores.
Autumn's muddled weather is set to continue, with London and the South East enjoying unseasonably warm temperatures of around 21C.
But wind and blustery showers are expected to hit the west coast of Britain tomorrow, bringing a wave of rain across the country.
Dan Williams, a spokesman for the Met Office, said a massive area of low pressure has been brewing in the Atlantic and is nudging its way towards Britain.
He said it is "distinctive" because it is so big, and "is going to bring us unsettled weather over the weekend. We are looking at blustery and showery weather, but not too high in terms of rainfall".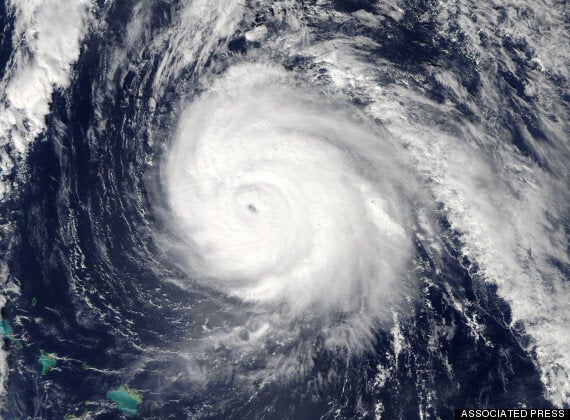 Hurricane Gonzalo is packing punches of more than 110mph
The large area of low pressure has conjured up warm air from the south which is expected to send the mercury up to 20C to 21C in London over the weekend.
But blustery showers will leave people feeling much cooler.
Mr Williams said: "The bulk of the rain or showers will be in the west, but there is some dense cloud area over central parts of the south of the UK. There might be some wind and rain in those places."
Winds of 20 to 30mph will sweep across the country, but stronger gales of 40mph are expected to hit the north-west coast.
This spell of unsettled weather could continue into early next week as Hurricane Gonzalo, which is packing punches of more than 110mph, works its way towards Bermuda in the Atlantic.
The potent storm is expected to move north and east across the Atlantic towards Britain in the coming days. But forecasters said it is expected to drastically lose power as it works its way towards our shores.