You know, if you wanted us to, we could tell you all about Zac Efron, who is celebrating his 27th birthday on 18 October. We could discuss how he was born in California, landed his first professional role at the age of 16 before skyrocketing to worldwide fame appearing in the massively successful Disney TV movie, 'High School Musical', as well as its two sequels.
We could tell you how after becoming a household name with Disney, he went on to appear in other teen hits like '17 Again' and 'Hairspray' before casting aside his family-friendly image for more serious roles like in 'Charlie St. Cloud' and 'The Lucky One'.
If we really wanted to, we could tell you about how at a young age he's already had the chance to stretch his acting muscles (and, let's be honest, his other muscles) across a massive range of genres, including drama, comedy, romance and even the odd musical.
And, of course, we could tell you about his life outside of the spotlight, having been romantically linked to stars such as Vanessa Hudgens and Michelle Rodriguez. We could tell you how during his short life he's managed to overcome his battle with alcoholism and substance abuse, completing a stint in a rehab facility in 2013, and has now been sober for over a year.
Yeah, we could go through all that, we suppose. But wouldn't you much rather look at his fittest photos? Of course you would...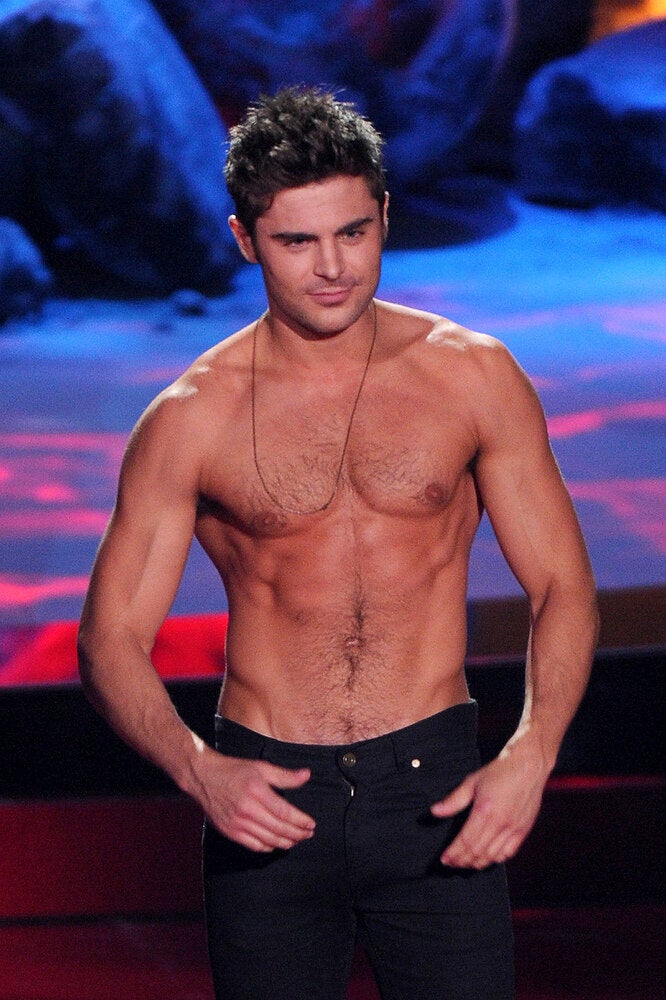 Zac Efron's 100 Sexiest Pics
Related