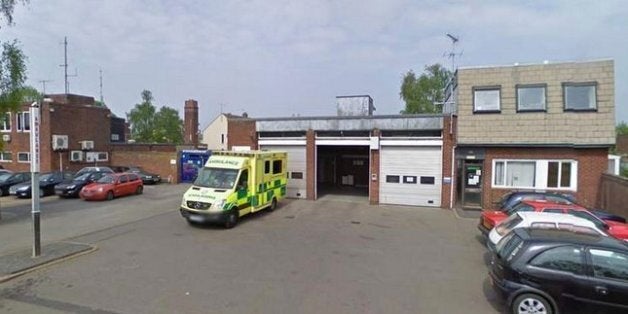 An MP has demanded answers after claims paramedics dumped a man's body beside rubbish bins because they wanted to finish work on time.
The East of England Ambulance crew was called out after a man, believed to be James Harrison, 32, collapsed and died near his home in Cambridgeshire.
They then left him lying on the floor of an ambulance station so that they could finish the shift on time, it is said.
Peter Bone, the Conservative MP for Wellingborough, described the alleged incident as "appalling" and called for an investigation "at the highest level".
"I've never heard anything like it," he told the Daily Mail.
"It seems to be neglect of duty and needs to be looked at the highest level. I hope it is just an appalling one-off.
"It would be extremely worrying if it was a systematic practice for staff at the end of their shift."
The ambulance service has apologised but refused to confirm any details regarding the incident.
Chief executive Anthony Marsh said the trust is "working with the family" to find out what happened.
"We are very sorry for what happened and have launched a thorough investigation," he added.
"This involves working with the family and everyone who responded to the patient."
The allegations came to light after a whistle-blower contacted the press claiming Mr Harrison's body was left on the floor at Ely Ambulance Station, in Nutholt Lane, for an hour instead of being taken to a mortuary at Addenbrooke's Hospital, in Cambridge.
A spokesman for the service said: "The incident happened on September 24.
"We were called at 5:13am and sent an ambulance, paramedic officers and a community first responder to the patient who was unresponsive."
Mr Harrison, of Hardwicke Close in Littleport was found dead in the street near the town's fire station at around 5am on September 24.
Cambridgeshire Police confirmed his death was not being treated as suspicious and the case was passed to the coroner.
An inquest was opened and adjourned and will resume on 14 January.