'Strictly Come Dancing' contestant Mark Wright has had a week of mixed blessings ahead of Saturday's round of the competition, when he takes to the floor with his partner Karen Heuer.
The former 'TOWIE' star and radio presenter has been struggling with flu this week, and even had to miss a day of rehearsal as he battled illness. A source close to the contestant told the Mirror, "It's been a real setback. He hasn't had the same energy. It could be a struggle for him."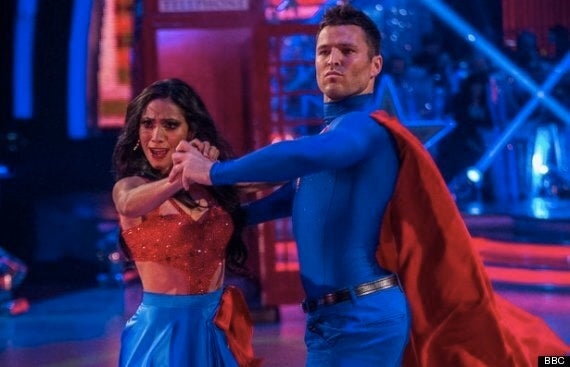 Mark dancing with his partner Karen, but he could have problems this weekend
However, Mark can take some comfort from the fact that he is proving more popular BY FAR than his fellow broadcaster Scott Mills, seen as one of Mark's nearest rivals for a particular section of the voting audience.
Trends data has revealed that Mark has been consistently attracting far more support and discussion on social media than Scott, and firmly beating Thom Evans and Caroline Flack, too. In fact, following last week's competition, Mark was drumming up more than three times the amount of mentions on social media.
And he's obviously buoyed up by it, tweeting today on his way to the competition...
Tonight sees the return of the remaining contestants for round four of the competition, with Judy Murray the current favourite to be leaving the competition, despite her famous sons' support. Who'll be dancing what, and to what tunes? Read on...
Alison and Aljaz will be performing the Samba to 'Bootylicious' by Destiny's Child.

Caroline and Pasha will be performing the Quickstep to 'We Go Together' from the musical Grease.

Frankie and Kevin will be performing the Cha Cha to 'Call Me Maybe' by Carly Rae Jepsen.

Jake and Janette will be performing the Jive to 'All Shook Up' by Elvis Presley.

Judy and Anton will be performing the Tango to 'Jealousy' by Billy Fury.

Mark and Karen will be performing the Quickstep to 'Tiger Feet' by Mud.

Pixie and Trent will be performing the Rumba to 'Stay With Me' by Sam Smith.

Scott and Joanne will be performing the American Smooth to 'Total Eclipse of the Heart' by Bonnie Tyler.

Simon and Kristina will be performing the Charleston to 'My Old Man (Said Follow The Van)'.

Steve and Ola will be performing the Salsa to 'Jump in the Line' by Harry Belafonte.

Sunetra and Brendan will be performing the Salsa to 'Turn the Beat Around' by Vicki Sue Robinson.

Thom and Iveta will be performing the Foxtrot to 'Build Me Up Buttercup' by The Foundations.
Who will be getting YOUR VOTE this weekend? Here's the 2014 full lineup...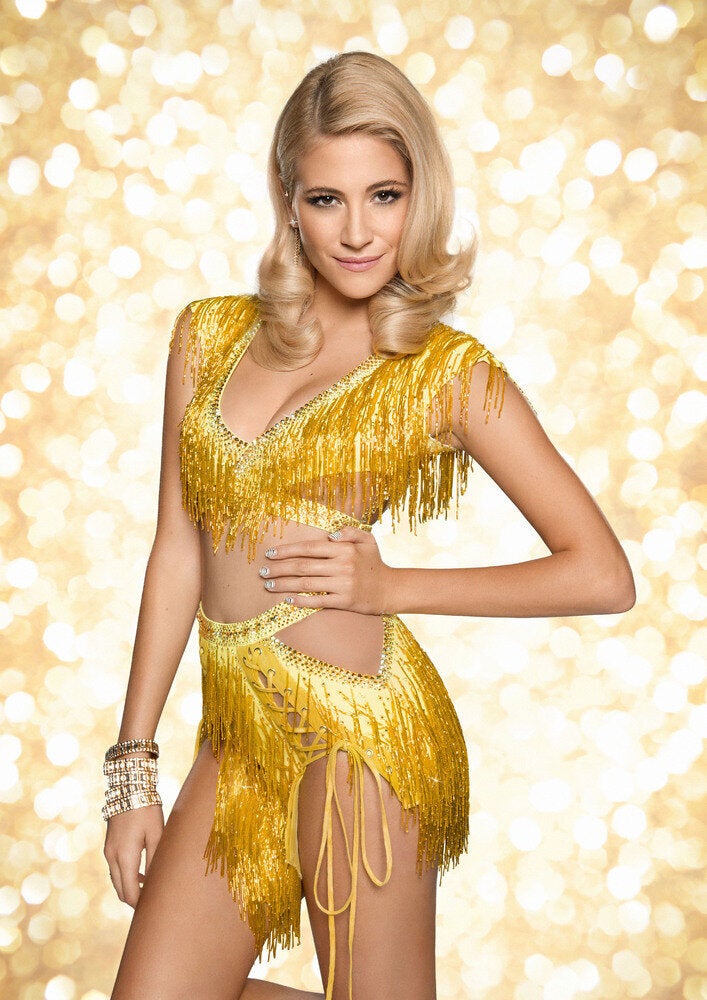 'Strictly Come Dancing' Line-Up 2014
All TV trends data referred to in this article has been supplied by Virgin Media, which provides access to up to 260+ channels including Freeview channels, Virgin Movies, Sky Movies and Netflix.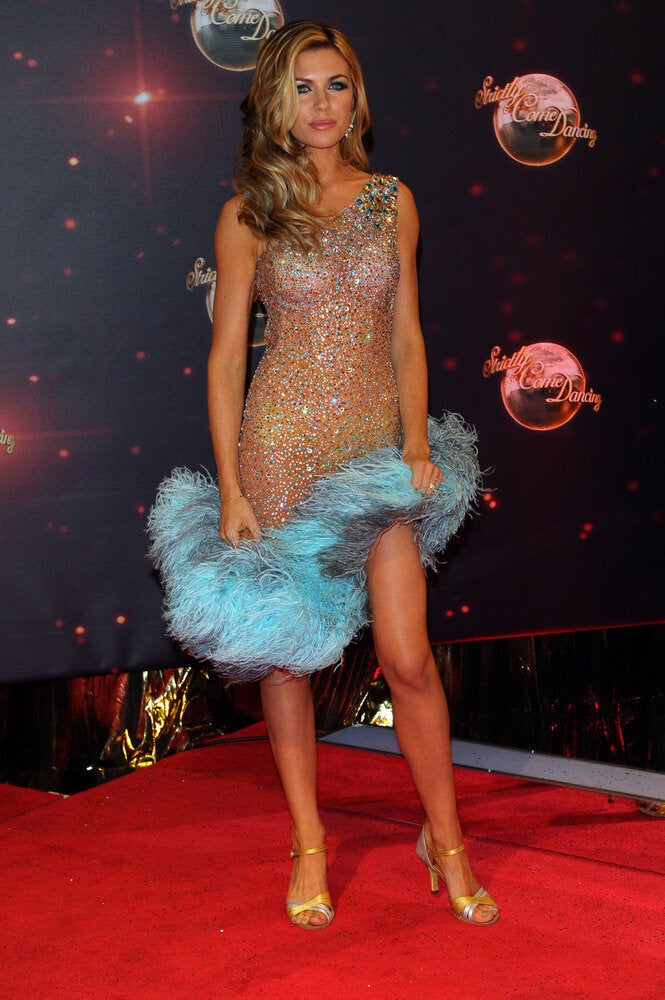 Sexiest Ever 'Strictly Come Dancing' Stars