A few years ago, stretching your earlobes was all the rage for fashionistas looking for an alternative look.
But now repairing stretched earlobes (or flesh tunnels, as they're often called) is one of the fastest growing forms of cosmetic surgery in the UK.
Flesh tunnels are usually created by wearing a plug (a cone-shaped earring) in the ear instead on a regular stud. The plug will be gradually pushed through the piercing to stretch the hole.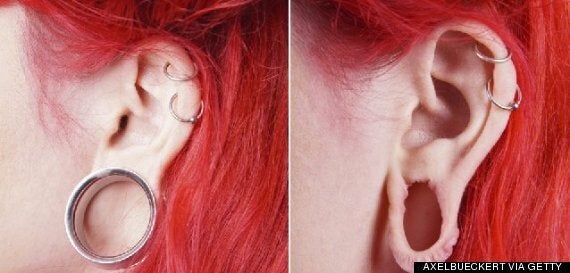 Once the hole reaches 1.5cm in diameter, the earlobe will not spring back to its original shape - surgery is the only option if a person changes their mind about the look.
Surgery to repair flesh tunnels involves removing the stretched area of skin, then sewing the remaining flesh back together in order to create a more natural-shaped ear.
The procedure, which usually takes around 30 minutes to complete, is performed under local anesthetic and costs around £1,800 for two ears.
Cosmetic surgeon Adrian Richards, a clinical director at Aurora Clinics, told The Guardian he sees at least 10 new patients a month for the operation.
"There's a lot of negativity around about ear-stretching," he says. "We recently treated a golf professional who was joining the PGA [Professional Golfers' Association]. They wouldn't let him join with stretched ears.
"I've treated a man who was in a punk band but then became a teacher and needed his ears repaired.
"We even had a soldier on Wednesday who had 2cm tunnels in each ear. His commanding officer told him of a new internal guidance that says anyone with ear tunnels of over 2cm would have to have them repaired, or there was a threat of discharge from the army."
Marcus Mellor, from the Holier than Thou piercing parlour in Manchester, previously told the BBC that a wide variety of people request flesh tunnels at his shop.
Although the trend first became popular with rock and punk fans, people from "all walks of life and not just students" now request plugs, he said.
Mellor advised that if customers are still determined to stretch their earlobes, they should do so gradually.
"Just take it slow and steady - normally a 1mm increase every four weeks - and if the skin does not stretch easily, don't force it," he said.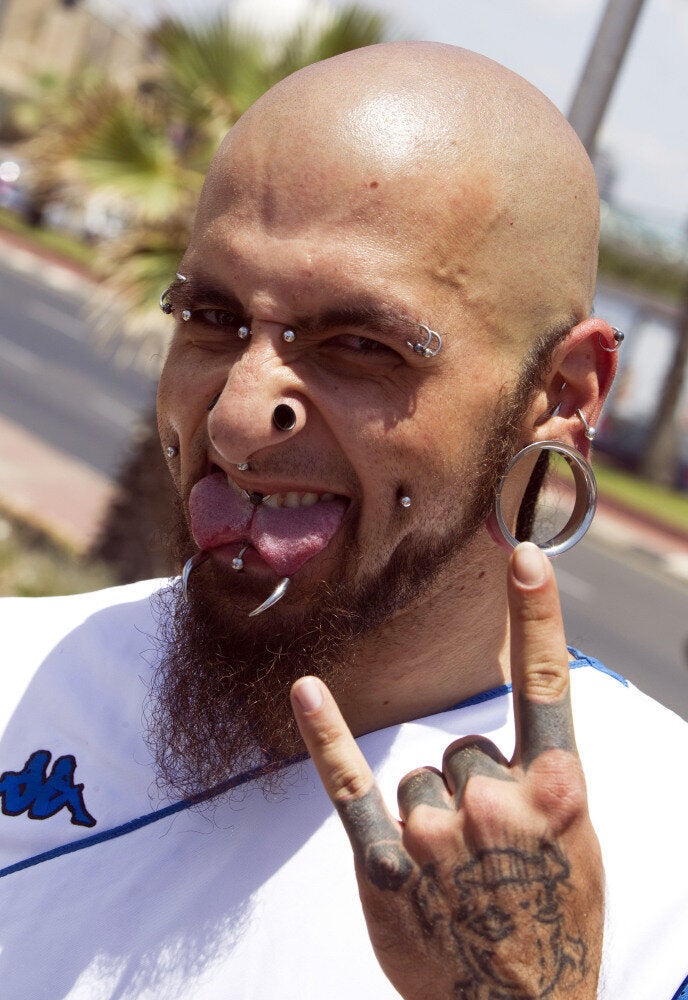 Insane Piercings and Implants (Graphic)